Definition of ADA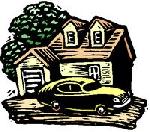 ADA
See Americans with Disabilities Act


---
Related Terms:
Commonly referred to as an RRSP, this is a tax sheltered and tax deferred savings plan recognized by the Federal and Provincial tax authorities, whereby deposits are fully tax deductable in the year of deposit and fully taxable in the year of receipt. The ability to defer taxes on RRSP earnings allows one to save much faster than is ordinarily possible. The new rules which apply to RRSP's are that the holder of such a plan must convert it into income by the end of the year in which the holder turns age 69. The choices for conversion are to simply cash it in an pay full tax in the year of receipt, convert it to a RRIF and take a varying stream of income, paying tax on the amount received annually until the income is exhausted, or converting it into an annuity with guaranteed payments for a chosen number of years, again paying tax each year on moneys received.
If you are currently 69 years of age, you may still contribute to your own RRSP until December 31st of this year and realize a tax deduction on this year's income. You must also, however, make provisions before December 31st of the year for converting your RRSP into either a RRIF or an annuity, otherwise, the full balance of your RRSP becomes taxable on January 1 of the following year. If you are older than age 69, still have earned income, and have a younger spouse, you may continue to contribute to a spousal RRSP until that spouse reaches 69 years of age. Contributions would be based on your own contribution level and are deducted from your taxable income.


---
Commonly referred to as a RRIF, this is one of the options available to RRSP holders to convert their tax sheltered savings into taxable income.


---
A plan that provides retirement and long term disability income benefits to residents of Canadian provinces (excluding Quebec).


---
The National Housing Act (NHA) authorized Canada Mortgage and Housing Corporation (CMHC) to operate a Mortgage Insurance Fund which protects NHA Approved Lenders from losses resulting from borrower default.


---
Assuris is a not for profit organization that protects Canadian policyholders in the event that their life insurance company should become insolvent. Their role is to protect policyholders by minimizing loss of benefits and ensuring a quick transfer of their policies to a solvent company where their benefits will continue to be honoured. Assuris is funded by the life insurance industry and endorsed by government. If you are a Canadian citizen or resident, and you purchased a product from a member life insurance company in Canada, you are protected by Assuris.
All life insurance companies authorized to sell in Canada are required, by the federal, provincial and territorial regulators, to become members of Assuris. Members cannot terminate their membership as long as they are licensed to write business in Canada or have any in force business in Canada.
If your life insurance company fails, your policies will be transferred to a solvent company. Assuris guarantees that you will retain at least 85% of the insurance benefits you were promised. Insurance benefits include Death, Health Expense, Monthly Income and Cash Value. Your deposit type products will also be transferred to a solvent company. For these products, Assuris guarantees that you will retain 100% of your Accumulated Value up to $100,000. Deposit type products include accumulation annuities, universal life overflow accounts, premium deposit accounts and dividend deposit accounts. The key to Assuris protection is that it is applied to all benefits of a similar type. If you have more than one policy with the failed company, you will need to add together all similar benefits before applying the Assuris protection. The Assuris website can be found at www.assuris.ca.


---
Fiat Money is paper currency made legal tender by law or fiat. It is not backed by gold or silver and is not necessarily redeemable in coin. This practice has had widespread use for about the last 70 years. If governments produce too much of it, there is a loss of confidence. Even so, governments print it routinely when they need it. The value of fiat money is dependent upon the performance of the economy of the country which issued it. Canada's currency falls into this category.


---
An insured mortgage protects only the mortgage lender in case you do not make your mortgage payments. This coverage is provided by CMHC [Canada Mortgage and Housing Corporation] and is required if a person has a high-ratio mortgage. [A mortgage is high-ratio if the amount borrowed is more than 75% of the purchase price or appraised value, whichever is less.]


---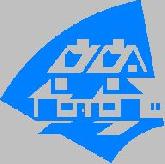 This is a recently coined phrase describing the concept of using Universal Life Insurance to tax shelter earnings which can be used to generate tax-free income in retirement. The concept has been described by some as "the most effective tax-neutralization strategy that exists in Canada today."
In addition to life insurance, a Universal Life Policy includes a tax-sheltered cash value fund that cannot exceed the policy's face value. Deposits made into the policy are partially used to fund the life insurance and partially grow tax sheltered inside the policy. It should be pointed out that in order for this to work, you must make deposits into this kind of policy well in excess of the cost of the underlying insurance. Investment of the cash value inside the policy are commonly mutual fund type investments. Upon retirement, the policy owner can draw on the accumulated capital in his/her policy by using the policy as collateral for a series of demand loans at the bank. The loans are structured so the sum of money borrowed plus interest never exceeds 75% of the accumulated investment account. The loans are only repaid with the tax free death benefit at the death of the policy holder. Any remaining funds are paid out tax free to named beneficiaries.
Recognizing the value to policy holders of this use of Universal Life Insurance, insurance companies are reworking features of their products to allow the policy holder to ask to have the relationship of insurance to investment growth tracked so that investment growth inside the policy may be maximized. The only potential downside of this strategy is the possibility of the government changing the tax rules to prohibit using a life insurance product in this manner.


---
Some insurance companies include this benefit option at no cost to their policy holders. The insurer considers on a case to case basis, the need for insurance funds before death. If the insured can demonstrate a shortened life of less than two years and with some insurers one year, the insurer will consider releasing up to 50% or a maximum of $100,000 of the life insurance coverage held by the insured. Not all insurers offer this benefit for free. The need has resulted in specific stand alone living benefit/critical illness policies coming into existence. Look under "Different types of Life Insurance" for further information. You might have heard of "Viatical Settlements", the practice of seriously ill people selling the rights to their life insurance policies to third parties. This practice is common in the United States but has not caught on in Canada.


---
This subject of replacement of existing policies is covered because sometimes existing life insurance policies are unnecessarily replaced with new coverage resulting in a loss of valuable benefits. If someone suggests replacing your existing coverage, insist on having a comparison disclosure statement completed.
The most important policies to examine in detail are those which were issued in Canada prior to December 2, 1982. If you have a policy of this vintage with a significant cash surrender value, you may want to consider keeping it. It has special tax advantages over policies issued after December 2, 1982.
Basically, the difference is this. The cash surrender value of a pre December, 1982 policy can be converted to an annuity in accordance with the settlement options in the policy and as a result, the tax on any policy gain can be spread over the duration of the annuity. Since only the interest element of the annuity payment will be taxed, there will be less of a tax impact on the annuitant. Policies issued after December 2, 1982 which have their cash surrender value annuitized trigger a disposition and the annuitant must pay tax on the total policy gain immediately. If you still decide to replace existing coverage, don't cancel what you have until the new coverage has been issued.


---
A dictionary meaning for the word viatica is "the eucharist as given to a dying person or to one in danger of death". In the context of Viatical Settlement it means the selling of one's own life insurance policy to another in exchange for an immediate percentage of the death benefit. The person or in many cases, group of persons buying the rights to the policy have high expectation of the imminent death of the previous owner. The sooner the death of the previous owner, the higher the profit. Consumer knowledge about this subject is poor and little is known about the entities that fund the companies that purchase policies. People should be very careful when considering the sale of their policy, and they should remember a sale of their life insurance means some group of strangers now owns a contract on their life. If a senior finds it difficult to pay for an insurance policy it might be a better choice to request that current beneficiaries take over the burden of paying the premium. The practice selling personal life insurance policies common in the United States and is spilling over into Canada. It would appear to have a definite conflict with Canada's historical view of 'insurable interest'.


---
One who represents Canada Life when providing services to clients


---
An association of most of the life and health insurance companies in Canada that conducts research and compiles information about the life and health insurance industry in Canada.


---
The Canada Life Assurance Company.


---
This is the principle which specifies the factors that must be taken into account when calculating dividends. At Canada Life, the key factors are: interest earnings, mortality, and operating expense.


---
Dividend Policy
This policy governs Canada Life's actions regarding distribution of dividends to policyholders. It's goal is to achieve a dividend distribution that is equitable and timely, and which gives full recognition of the need to ensure the ongoing solidity of the company. It also specifies that distribution to individual policyholders must be equitable between dividend classes and policyholder generations, and among policyholders within any class.


---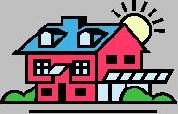 Evidence of Insurability
Evidence submitted to Canada Life that is used to determine whether an individual is eligible for the insurance coverage the individual has applied for.


---
Insurance Act
In Canada, a general statute that contains most of the insurance law of a common law province, and regulates the conduct of insurers and insurance agents within the province.


---
Related to : home, mortgage, insurance, homebuyer, real estate, property, buy home, home insurance, financing, home financing, home buyer, first time homebuyer, homes, homebuying, credit, condo.