Definition of Aggregate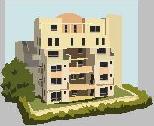 Aggregate
A mixture of sand and stone and a major component of concrete.


---
Related Terms:
A hollow concrete 'brick' often 8" x 8" x 16" in size. Often used in low rise commercial and some residential construction. The original design and use is attributed to the architect Frank Lloyd Wright.


---
One cubic yard of concrete is 3' x 3' x 3' in volume, or 27 cubic feet. One cubic yard of concrete will pour 80 square feet of 3 ˝" sidewalk or basement/garage floor.


---
Related to : home, mortgage, insurance, homebuyer, real estate, property, buy home, home insurance, financing, home financing, home buyer, first time homebuyer, homes, homebuying, credit, condo.