Definition of Asset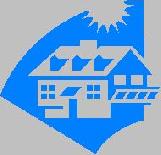 Asset
All things of value owned by an individual or organization.


---
Related Terms:
Legislation under which interest, dividends, or capital gains earned on assets you transfer to your spouse will be treated as your own for tax purposes. Interest or dividends relating to property transferred to children under 18 also will be attributed back to you. The exception to this rule is that capital gains relating to property transferred to children under 18 will not be attributed back to you.


---
This is the person who benefits from the terms of a trust, a will, an RRSP, a RRIF, a LIF, an annuity or a life insurance policy. In relation to RRSP's, RRIF's, LIF's, Annuities and of course life insurance, if the beneficiary is a spouse, parent, offspring or grand-child, they are considered to be a preferred beneficiary. If the insured has named a preferred beneficiary, the death benefit is invariably protected from creditors. There have been some court challenges of this right of protection but so far they have been unsuccessful. See "Creditor Protection" below. A beneficiary under the age of 18 must be represented by an individual guardian over the age of 18 or a public official who represents minors generally. A policy owner may, in the designation of a beneficiary, appoint someone to act as trustee for a minor. Death benefits are not subject to income taxes. If you make your beneficiary your estate, the death benefit will be included in your assets for probate. Probate filing fees are currently $14 per thousand of estate value in British Columbia and $15 per thousand of estate value in Ontario.
Another way to avoid probate fees or creditor claims against life insurance proceeds is for the insured person to designate and register with his/her insurance company's head office an irrevocable beneficiary. By making such a designation, the insured gives up the right to make any changes to his/her policy without the consent of the irrevocable beneficiary. Because of the seriousness of the implications, an irrevocable designation should only be made for good reason and where the insured fully understands the consequences.
NoteA successful challenge of the rules relating to beneficiaries was concluded in an Ontario court in 1996. The Insurance Act says its provisions relating to beneficiaries are made "notwithstanding the Succession Law Reform Act." There are two relevent provisions of the Succession Law Reform Act. One section of the act gives a judge the power to make any order concerning an estate if the deceased person has failed to provide for a dependant. Another section says money from a life insurance policy can be considered part of the estate if an order is made to support a dependant. In the case in question, the deceased had attempted to deceive his lawful dependents by making his common-law-spouse the beneficiary of an insurance policy which by court order was supposed to name his ex-spouse and children as beneficiaries.


---
This means dying without a will, in which case the provincial laws of the province in which the death occurred apply to the manner in which assets will be distributed. In other words, if you don't write your own will, the government will do it for you after your death and it may not be as you would have wished.


---
This is the process by which "dirty money" generated by criminal activities is converted through legitimate businesses into assets that cannot be easily traced back to their illegal origins.


---
This is a legal document detailing how you want your assets to be distributed upon your death. You may also stipulate how you wish to be buried or who you would like to take care of any surviving dependent family members. In my opinion, it is very important to be quite specific about your wishes for the distribution of special assets such as the antique grandfather clock, the classic silver tea set or the antique piano. If you think that your beneficiaries may dispute how your things are to be distributed, consider stipulating that an auction be held in which all beneficiaries may bid on the item which they value and all moneys collected are then shared in the same manner in which you distributed your other liquid assets. Your might want to remember that a will is automatically revoked upon marriage unless the will specifically states that the will is made in contemplation of marriage.


---
Book yield is the investment income earned in a year on a portfolio of assets purchased over a number of years and at different interest rates, divided by the book value of those assets.


---
An insurance program designed to provide funds for insured's dependents upon death of the insured, and to also conserve, as much as possible, the personal assets that the insured wants to bequeath to heirs.


---

Contract granting use of real estate, equipment or other fixed assets for a specified period of time in exchange for payment. The owner or a leased property is the lessor and the user the lessee.


---
assets used to pay the pensions of retirees. An investment institution established to manage the assets used to pay the pensions of retirees.


---
A pool of assets held by the insurer, to back a specific liability to a policyholder. Segregated Funds flucuate in value depending on the market value of a specific group of assets the company must maintain separately.


---
The dollar value of an asset assigned by a public tax assessor for the purposes of taxation.


---
Related to : home, mortgage, insurance, homebuyer, real estate, property, buy home, home insurance, financing, home financing, home buyer, first time homebuyer, homes, homebuying, credit, condo.