Definition of Bi-Level

Bi-Level
A home that has two levels. Typically, a garage or storage area is situated in the lower level and the home in the upper section.


---
Related Terms:
Insurance that pays you an ongoing income if you become disabled and are unable to pursue employment or business activities. There are limits to how much you can receive based on your pre-disability earnings. Rates will vary based on occupational duties and length of time in a particular industry. This kind of coverage has a waiting period before you can begin collecting benefits, usually 30, 60 or 90 days. The benefit paying period also varies from 2 years to age 65. A short waiting period will cost more that a longer waiting period. As well, a long benefit paying period will cost more than a short benefit paying period.


---
This is a type of insurance for which the cost is distributed evenly over the premium payment period. The premium remains the same from year to year and is more than actual cost of protection in the earlier years of the policy and less than the actual cost of protection in the later years. The excess paid in the early years builds up a reserve to cover the higher cost in the later years.


---
These are statistical tables used by life insurance companies showing the probability of disease of male and females at all ages.


---
Inability to work due to injury or sickness.


---
Group Insurance designed to cover monthly obligations due to a borrower being unable to work due to sickness or injury.


---
Evidence submitted to Canada Life that is used to determine whether an individual is eligible for the insurance coverage the individual has applied for.


---
A premium that remains unchanged throughout the life of a policy


---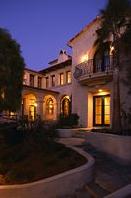 An offer to purchase or earnest money receipt, acknowledging a deposit along with agreement to enter into a contract for the sale of real estate.


---
The Americans with Disabilities Act which gives civil rights protection to individuals with disabilities similar to those provided to individuals on the basis of race, color, sex, national origin, age, and religion. It guarantees equal opportunity for individuals with disabilities in public accommodations, employment, transportation, State and local government services, and telecommunications.


---
Commonly sold in the form of reducing term life insurance by lending institutions, this is life insurance with a death benefit reducing to zero over a specific period of time, usually 20 to 25 years. In most instances, the cost of coverage remains level, while the death benefit continues to decline. Re-stated, the cost of this kind of insurance is actually increasing since less death benefit is paid as the outstanding mortgage balance decreases while the cost remains the same. Lending institutions are the most popular sources for this kind of coverage because it is usually sold during the purchase of a new mortgage. The untrained institution mortgage sales person often gives the impression that this is the only place mortgage insurance can be purchased but it is more efficiently purchased at a lower cost and with more flexibility, directly from traditional life insurance companies. No matter where it is purchased, the reducing term insurance death benefit reduces over a set period of years. Most consumers are up-sizing their residences, not down-sizing, so it is likely that more coverage is required as years pass, rather than less coverage.
The cost of mortgage lender's insurance group coverage is based on a blended non-smoker/smoker rate, not having any advantage to either male or female. Mortgage lender's group insurance certificate specifies that it [the lender] is the sole beneficiary entitled to receive the death benefit. Mortgage lender's group insurance is not portable and is not guaranteed. Generally speaking, your coverage is void if you do not occupy the house for a period of time, rent the home, fall into arrears on the mortgage, and there are a few others which vary by institution. If, for example, you sell your home and buy another, your current mortgage insurance coverage ends and you will have to qualify for new coverage when you purchase your next home. Maybe you won't be able to qualify. Not being guaranteed means that it is possible for the lending institution's group insurance carrier to cancel all policy holder's coverages if they are experiencing too many death benefit claims.
Mortgage insurance purchased from a life insurance company, is priced, based on gender, smoking status, health and lifestyle of the purchaser. Once obtained, it is a unilateral contract in your favour, which cannot be cancelled by the insurance company unless you say so or unless you stop paying for it. It pays upon the death of the life insured to any "named beneficiary" you choose, tax free. If, instead of reducing term life insurance, you have purchased enough level or increasing life insurance coverage based on your projection of future need, you can buy as many new homes in the future as you want and you won't have to worry about coverage you might loose by renewing or increasing your mortgage.
It is worth mentioning mortgage creditor protection insurance since it is many times mistakenly referred to simply as mortgage insurance. If a home buyer has a limited amount of down payment towards a substantial home purchase price, he/she may qualify for a high ratio mortgage on a home purchase if a lump sum fee is paid for mortgage creditor protection insurance. The only Canadian mortgage lenders currently known to offer this option through the distribution system of banks and trust companies, are General Electric Capital [GE Capital] and Central Mortgage and Housing Corporation [CMHC]. The lump sum fee is mandatory when the mortgage is more than 75% of the value of the property being purchased. The lump sum fee is usually added onto the mortgage. It's important to realize that the only beneficiary of this type of coverage is the morgage lender, which is the bank or trust company through which the buyer arranged their mortgage. If the buyer for some reason defaults on this kind of high ratio mortgage and the value of the property has dropped since being purchased, the mortgage creditor protection insurance makes certain that the bank or trust company gets paid. However, this is not the end of the story, because whatever the difference is, between the disposition value of the property and whatever sum of unpaid mortgage money is outstanding to either GE Capital or CMHC will be the subject of collection procedures against the defaulting home buyer. Therefore, one should conclude that this kind of insurance offers protection only to the bank or trust company and absolutely no protection to the home buyer.


---
Commonly referred to as an RRSP, this is a tax sheltered and tax deferred savings plan recognized by the Federal and Provincial tax authorities, whereby deposits are fully tax deductable in the year of deposit and fully taxable in the year of receipt. The ability to defer taxes on RRSP earnings allows one to save much faster than is ordinarily possible. The new rules which apply to RRSP's are that the holder of such a plan must convert it into income by the end of the year in which the holder turns age 69. The choices for conversion are to simply cash it in an pay full tax in the year of receipt, convert it to a RRIF and take a varying stream of income, paying tax on the amount received annually until the income is exhausted, or converting it into an annuity with guaranteed payments for a chosen number of years, again paying tax each year on moneys received.
If you are currently 69 years of age, you may still contribute to your own RRSP until December 31st of this year and realize a tax deduction on this year's income. You must also, however, make provisions before December 31st of the year for converting your RRSP into either a RRIF or an annuity, otherwise, the full balance of your RRSP becomes taxable on January 1 of the following year. If you are older than age 69, still have earned income, and have a younger spouse, you may continue to contribute to a spousal RRSP until that spouse reaches 69 years of age. Contributions would be based on your own contribution level and are deducted from your taxable income.


---
Emittance refers to the ability of the surface to emit radiant energy. Emissivity ranges from 0 to 1 and a lower value indicates a reflective surface with a low level of radiation.


---
Reflective Insulation System is formed by a combination of low emittance surfaces and air spaces that provide reflective cavities, which have low levels of radiant energy transmission.


---
Related to : home, mortgage, insurance, homebuyer, real estate, property, buy home, home insurance, financing, home financing, home buyer, first time homebuyer, homes, homebuying, credit, condo.