Definition of Deemed Disposition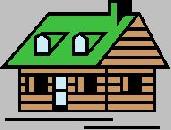 Deemed Disposition
Under certain circumstances, taxation rules assume that a transfer of property has occurred, even though there has not been an actual purchase or sale. This could happen upon death or transfer of ownership.


---
Related Terms:
Legislation Under which interest, dividends, or capital gains earned on assets you transfer to your spouse will be treated as your own for tax purposes. Interest or dividends relating to property transferred to children Under 18 also will be attributed back to you. The exception to This rule is that capital gains relating to property transferred to children Under 18 will not be attributed back to you.


---
This is the process by which "dirty money" generated by criminal activities is converted through legitimate businesses into assets that cannot be easily traced back to their illegal origins.


---
This could be the person (broker or agent) who helps you choose the proper type of life insurance or disability insurance and the insurance company for your particular needs. This could also be the person at the insurance company's head office who reviews your application for coverage to determine whether or not the insurance company will issue a policy to you.


---
Coverage that provides a lump-sum payment to you or your survivors if an accident results in the loss of a limb, paralysis or your death.


---
Coverage against accidental death usually payable in addition to base amount of coverage.


---
Amount paid on death of an insured.


---
Insurance Agent.


---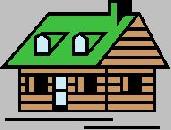 Person that uses various types of evidence to evaluate the insurability of a client.


---
Evaluating and classifying potential risk of a client.


---
A legal agreement that offers a certain price for a home. The offer may be firm (no conditions attached), or conditional (certain conditions must be fulfilled before the deal can be closed).


---
The document signed by the seller transferring ownership of the home to the purchaser. This document is then registered against the title to the property as evidence of the purchaser's ownership of the property.


---
A style of home where the garage is located in a basement.


---
Related to : home, mortgage, insurance, homebuyer, real estate, property, buy home, home insurance, financing, home financing, home buyer, first time homebuyer, homes, homebuying, credit, condo.