Definition of Gross Debt Service (GDS) Ratio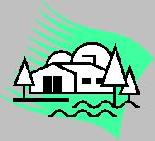 Gross Debt Service (GDS) Ratio
The percentage of gross income required to cover monthly payments associated with housing costs. Most lenders recommend that the gds ratio be no more than 32% of your gross (before tax) monthly income.


---
Related Terms:
Better known as CDIC, this is an organization which insures qualifying deposits and GICs at savings institutions, mainly banks and trust companys, which belong to the CDIC for amounts up to $60,000 and for terms of up to five years. Many types of deposits are not insured, such as mortgage-backed deposits, annuities of duration of more than five years, and mutual funds.


---
Money, goods or services that someone is obligated to pay someone else in accordance with an expressed or implied agreement. debt may or may not be secured.


---
The time it takes for a policy or annuity to reach maturity.


---
An illustration is a computer-generated spreadsheet that takes into account a number of assumptions in order to show how a specific policy might perform for a specific individual.


---
The National Housing Act (NHA) authorized Canada Mortgage and Housing Corporation (CMHC) to operate a Mortgage Insurance Fund which protects NHA Approved Lenders from losses resulting from borrower default.


---
The percentage of the borrower's gross income that will be used for monthly payments of principal, interest, taxes, heating costs and condominium fees.


---
gross household income is the total salary, wages, commissions and other assured income, before deductions, by all household members who are co-applicants for the mortgage.


---

If you don't have 20% of the lesser of the purchase price or appraised value of the property, your mortgage must be insured against payment default by a Mortgage Insurer, such as CMHC.


---
The percentage of gross income needed to cover monthly payments for housing and all other debts and financing obligations. The total should generally not exceed 37% of gross monthly income.


---
Also called debt-to-income ratio. It is the percentage of a person's monthly earnings used to pay off debt obligations. Lenders consider two ratios, constructed in slightly different ways. The first, called the front-end ratio, is the ratio of the monthly housing expenses -- including principal, interest, property taxes and insurance (PITI) is compared to the borrower's gross pretax monthly income. In the back-end ratio, a borrower's other debts, such as auto loans and credit cards, are also figured in. Lenders usually take both into account and set an acceptable ratio, which might be expressed as 33/39. Some lenders, and some lending qualifying agencies such as FHA, take only the back-end ratio into account.


---
Refers to the high-voltage electrical system's first point of entry into a home beyond the meter.


---
Related to : home, mortgage, insurance, homebuyer, real estate, property, buy home, home insurance, financing, home financing, home buyer, first time homebuyer, homes, homebuying, credit, condo.