Definition of HVAC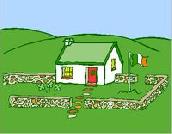 HVAC
Heating, ventilation and air conditioning.


---
Related Terms:
The area between insulation facing and interior of exterior wall coverings. Normally a 1" air gap.


---
A system which uses ducts to distribute cooling and/or dehumidified air to more than one room or uses pipes to distribute chilled water to heat exchangers in more than one room, and which is not plugged into an electrical convenience outlet.


---
A common form of Heating with natural gas, propane, oil or electricity as a fuel. air is heated in the furnace and distributed through a set of metal ducts to various areas of the house.


---
Creates a positive flow of air that allows the house to "breathe" and helps prevent moisture build-up year-round.


---
Related to : home, mortgage, insurance, homebuyer, real estate, property, buy home, home insurance, financing, home financing, home buyer, first time homebuyer, homes, homebuying, credit, condo.