Definition of Lock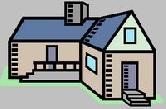 Lock
Fixing of an interest rate or points at a certain level.


---
Related Terms:
A hollow concrete 'brick' often 8" x 8" x 16" in size. Often used in low rise commercial and some residential construction. The original design and use is attributed to the architect Frank Lloyd Wright.


---
Commonly known as a LIF, this is one of the options available to locked in Registered Pension Plan (RPP) holders for income payout as opposed to Registered Retirement Savings Plan (RRSP) holders choice of payout through Registered Retirement Income Funds (RRIF). A LIF must be converted to a unisex annuity by the time the holder reaches age 80.


---
Commonly referred to as an RPP this is a tax sheltered employee group plan approved by Federal and Provincial governments allowing employees to have deductions made directly from their wages by their employer with a resulting reduction of income taxes at source. These plans are easy to implement but difficult to dissolve should the group have a change of heart. Employer contributions are usually a percentage of the employee's salary, typically from 3% to 5%, with a maximum of the lessor of 20% or $3,500 per annum. The employee has the same right of contribution. Vesting is generally set at 2 years, which means that the employee has right of ownership of both his/her and his/her employers contributions to the plan after 2 years. It also means that all contributions are locked in after 2 years and cannot be cashed in for use by the employee in a low income year. Should the employee change jobs, these funds can only be transferred to the RPP of a new employer or the funds can be transferred to an individual RRSP (or any number of RRSPs) but in either scenario, the funds are locked in and cannot be accessed until at least age 60. The only choices available to access locked in RPP funds after age 60 are the conversion to a Life Income Fund or a Unisex Annuity.
To further define an RPP, Registered Pension Plans take two forms; Defined Benefit or Defined Contribution (also known as money purchase plans). The Defined Benefit plan establishes the amount of money in advance that is to be paid out at retirement based usually on number of years of employee service and various formulae involving percentages of average employee earnings. The Defined Benefit plan is subject to constant government scrutiny to make certain that sufficient contributions are being made to provide for the predetermined pension payout. On the other hand, the Defined Contribution plan is considerably easier to manage. The employer simply determines the percentage to be contributed within the prescribed limits. Whatever amount has grown in the employee's reserve by retirement determines how much the pension payout will be by virtue of the amount of LIF or Annuity payout it will purchase.
The most simple group RRSP plan is a group billed RRSP. This means that each employee has his own RRSP plan and the employer deducts the contributions directly from the employee's wages and sends them directly to the RRSP plan administrator. Regular RRSP rules apply in that maximum contribution in the current year is the lessor of 18% or $13,500. Generally, to encourage this kind of plan, the employer also agrees to make a regular contribution to the employee's plans, knowing full well that any contributions made immediately belong to the employee. Should the employee change jobs, he/she can take their plan with them and continue making contributions or cash it in and pay tax in the year in which the money is taken into income.


---
This is a legal document detailing how you want your assets to be distributed upon your death. You may also stipulate how you wish to be buried or who you would like to take care of any surviving dependent family members. In my opinion, it is very important to be quite specific about your wishes for the distribution of special assets such as the antique grandfather clock, the classic silver tea set or the antique piano. If you think that your beneficiaries may dispute how your things are to be distributed, consider stipulating that an auction be held in which all beneficiaries may bid on the item which they value and all moneys collected are then shared in the same manner in which you distributed your other liquid assets. Your might want to remember that a will is automatically revoked upon marriage unless the will specifically states that the will is made in contemplation of marriage.


---
Concrete block and stucco.


---
One of a series of small projecting rectangular blocks forming a molding under an overhang, most common in colonial-style homes.


---
Square or rectangular box that is installed within a concrete foundation or block wall. A window will eventually be installed in this "buck" during the siding stage of construction.


---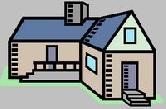 income that has been earned but not yet received. For instance, if you have a non-registered Guaranteed Investment Certificate (GIC), Mutual fund or Segregated Equity fund, growth accrues annually or semi-annually and is taxable annually even though the gain is only paid at maturity of your investment.


---
This is a very common form of life insurance which is found in employee benefit plans and bank mortgage insurance. In employee benefit plans the form of this insurance is usually one year renewable term insurance. The cost of this coverage is based on the average age of everyone in the group. Therefore a group of young people would have inexpensive rates and an older group would have more expensive rates.
Some people rely on this kind of insurance as their primary coverage forgetting that group life insurance is a condition of employment with their employer. The coverage is not portable and cannot be taken with you if you change jobs. If you have a change in health, you may not qualify for new coverage at your new place of employment.
Bank mortgage insurance is also usually group insurance and you can tell this by virtue of the fact that you only receive a certificate of insurance, and not a complete policy. The only form in which bank mortgage insurance is sold is reducing term insurance, matching the declining mortgage balance. The only beneficiary that can be chosen for this kind of insurance is the bank. In both cases, employee benefit plan group insurance and bank mortgage insurance, the coverage is not guaranteed. This means that coverage can be cancelled by the insurance company underwriting that particular plan, if they are experiencing excessive claims.


---
This is a tax planning strategy of arranging for income to be transferred to family members who are in lower tax brackets than the one earning the income, thus reducing taxes. Even though attribution rules limit income splitting, there are still a number of legitimate ways to do so, such as through the use of spousal RRSPs.


---
This is a type of insurance for which the cost is distributed evenly over the premium payment period. The premium remains the same from year to year and is more than actual cost of protection in the earlier years of the policy and less than the actual cost of protection in the later years. The excess paid in the early years builds up a reserve to cover the higher cost in the later years.


---
The average number of years of life remaining for a group of people of a given age and gender according to a particular mortality table.


---
Commonly referred to as a RRIF, this is one of the options available to RRSP holders to convert their tax sheltered savings into taxable income.


---
The split dollar concept is usually associated with cash value life insurance where there is a death benefit and an accumulation of cash value. The basic premise is the sharing of the costs and benefits of a life insurance policy by two or more parties. Usually one party owns and pays for the insurance protection and the other owns and pays for the cash accumulation. There is no single way to structure a split dollar arrangement. The possible structures are limited only by the imagination of the parties involved.


---
Sometimes called seg funds, segregated funds are the life insurance industry equivalent to a mutual fund with some differences.The term "Mutual fund" is often used generically, to cover a wide variety of funds where the investment capital from a large number of investors is "pooled" together and invested into specific stocks, bonds, mortgages, etc.
Since Segregated funds are actually deferred annuity contracts issued by life insurance companies, they offer probate and creditor protection if a preferred beneficiary such as a spouse is named. Mutual funds don't have this protection.
Unlike mutual funds, segregated funds offer guarantees at maturity (usually 10 years from date of issue) or death on the limit of potential losses - at times up to 100% of original deposits are guaranteed which makes them an attractive alternative for the cautious and/or long term investor. On the other hand, with regular mutual funds, it is possible to have little or nothing left at death or plan maturity.


---
Temporary Life Insurance
Temporary insurance coverage is available at time of application for a life insurance policy if certain conditions are met. Normally, temporary coverage relates to free coverage while the insurance company which is underwriting the risk, goes through the process of deciding whether or not they will grant a contract of coverage. The qualifications for temporary coverage vary from insurance company to insurance company but generally applicants will qualify if they are between the ages of 18 and 65, have no knowledge or suspicions of ill health, have not been absent from work for more than 7 days within the prior 6 months because of sickness or injury and total coverage applied for from all sources does not exceed $500,000. Normally a cheque covering a minimum of one months premium is required to complete the conditions for this kind of coverage. The insurance company applies this deposit towards the cost of a policy at its issue date, which may be several weeks in the future.


---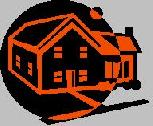 Term Life Insurance
A plan of insurance which covers the insured for only a certain period of time and not necessarily for his or her entire life. The policy pays a death benefit only if the insured dies during the term.


---
Canadian Life and Health Insurance Association (CLHIA)
An association of most of the life and health insurance companies in Canada that conducts research and compiles information about the life and health insurance industry in Canada.


---
Joint Policy Life
One insurance policy that covers two lives, and generally provides for payment at the time of the first insured's death. It could also be structured to pay on second death basis for estate planning purposes.


---
Life Insurance
Insurance that provides protection against an economic loss caused by death of the person insured.


---
Life Insurance (Credit Insurance)
Group Term life insurance that pays or reduces the balance due on a loan if the borrower dies before the loan is repaid.


---
Life Insured
The person who's life is protected by an individual policy.


---
Life Underwriter
Insurance Agent.


---
Mortgage Life insurance (Credit Insurance)
Decreasing term life insurance that provides a death benefit amount corresponding to the decreasing amount owed on a mortgage.


---
Pension Fund
Assets used to pay the pensions of retirees. An investment institution established to manage the assets used to pay the pensions of retirees.


---
Segregated Fund
A pool of assets held by the insurer, to back a specific liability to a policyholder. Segregated funds flucuate in value depending on the market value of a specific group of assets the company must maintain separately.


---
Term Life
A product that provides life coverage for a specified duration typically not beyond the age of 75.


---
Universal Life
An unbundled life product with a separate investment component. It typically does not participate in companies profits.


---
Whole Life
Component that provides life coverage during the insured's life.

---
Gross Household Income
Gross household income is the total salary, wages, commissions and other assured income, before deductions, by all household members who are co-applicants for the mortgage.


---
Mortgage Life Insurance
A form of reducing term insurance recommended for all mortgagors. If you die, have a terminal illness, or suffer an accident, the insurance can pay the balance owing on the mortgage. The intent is to protect survivors from the loss of their homes.


---
Yard of Concrete
One cubic yard of concrete is 3' x 3' x 3' in volume, or 27 cubic feet. One cubic yard of concrete will pour 80 square feet of 3 ˝" sidewalk or basement/garage floor.


---
Related to : home, mortgage, insurance, homebuyer, real estate, property, buy home, home insurance, financing, home financing, home buyer, first time homebuyer, homes, homebuying, credit, condo.