Definition of Policyowner

Policyowner
The person who owns and holds all rights under the policy, including the power to name and change beneficiaries, make a policy loan, assign the policy to a financial institution as collateral for a loan, withdraw funds or surrender the policy.


---
Related Terms:
This is the legal transfer on one person's interest in an insurance policy to another person or entity, such as to a bank to qualify for a loan


---
This is the amount available to the owner of a life insurance policy upon voluntary termination of the policy before it becomes payable by the death of the life insured. This does not apply to term insurance but only to those policies which have reduced paid up values and cash surrender values. A cash surrender in lieu of death benefit usually has tax implications.


---
This is the process by which "dirty money" generated by criminal activities is converted through legitimate businesses into assets that cannot be easily traced back to their illegal origins.


---
This is an administrative fee which is part of most life insurance policies. It ranges from about $40 to as much as $100 per year per policy. It is not a separate fee. It is incorporated in the regular monthly, quarterly, semi-annual or annual payment that you make for your policy. Knowing about this hidden fee is important because some insurance companies offer a policy fee discount on additional policies purchased under certain conditions. Sometimes they reduce the policy fee or waive it altogether on one or more additional policies purchased at the same time and billed to the same address. The rules are slightly different depending on the insurance company. There could be enormous savings if several people in the same family or business were intending to purchase coverage at the same time.


---
This is the person who owns a life insurance policy. This is usually the insured person, but it may also be a relative of the insured, a partnership or a corporation. There are instances in marriage breakup (or relationship breakup with dependent children) where appropriate life insurance on the support provider, owned and paid for by the ex-spouse receiving the support is an acceptable method of ensuring future security.


---
This could be the person (broker or agent) who helps you choose the proper type of life insurance or disability insurance and the insurance company for your particular needs. This could also be the person at the insurance company's head office who reviews your application for coverage to determine whether or not the insurance company will issue a policy to you.


---
Benefit that entitles a policy owner to an amount of money upon cancellation of a policy.


---

An agreement between a creditor and a borrower, where the creditor has loaned an amount to the borrower for business purposes.


---
This policy governs Canada Life's actions regarding distribution of dividends to policyholders. It's goal is to achieve a dividend distribution that is equitable and timely, and which gives full recognition of the need to ensure the ongoing solidity of the company. It also specifies that distribution to individual policyholders must be equitable between dividend classes and policyholder generations, and among policyholders within any class.


---
A policy under which the insurance company promises to pay a benefit of the person who is insured.


---
One insurance policy that covers two lives, and generally provides for payment at the time of the first insured's death. It could also be structured to pay on second death basis for estate planning purposes.


---
Insurance Agent.


---
A type of insurance policy or annuity in which the owner does not receive dividends.


---
A policy offers the potential of sharing in the success of an insurance company through the receipt of dividends.


---
A bank's commitment to make loans to a borrower up to a specified maximum during a specific period, usually one year.


---
Policy
A written document that serves as evidence of insurance coverage and contains pertinent information about the benefits, coverage and owner, as well as its associated directives and obligations.


---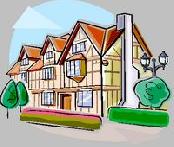 Policy Anniversary
Yearly event linked to a policy. Usually the date issued.


---
Policy Date
Date on which the insurance company assumes responsibilities for the obligations outlined in a policy.


---
Policy Fee
Administrative charge included in a policy Premium.


---
Policy Year
Period between two policy anniversaries.


---
Surrender
Give up certain rights under a policy, or give up the policy itself.


---
Surrender Charge
Expense charges applied when the owner of a policy surrenders a policy for its cash value.


---
Underwriter
person that uses various types of evidence to evaluate the insurability of a client.


---
Underwriting
Evaluating and classifying potential risk of a client.


---
Whole Life
Component that provides life coverage during the insured's life.

---
Jumbo loan
A loan that exceeds the amount acceptable for sale in secondary market.


---
Allowance
A sum of money set aside in the construction contract for items which have not been selected and specified in the construction contract. For example, selection of tile as a flooring may require an allowance for an underlayment material, or an electrical allowance which sets aside an amount of money to be spent on electrical fixtures.


---

Area Walls
Corrugated metal or concrete barrier walls installed around a basement window to hold back the earth.


---
Ballast
A transformer that steps up the voltage in a florescent lamp.


---
Balloon
A loan that has a series of monthly payments with the remaining balance due in a large lump sum payment at the end.


---
Balloon Framed Wall
Framed walls (generally over 10' tall) that run the entire vertical length from the floor sill plate to the roof. This is done to eliminate the need for a gable end truss.


---
Bull Nose Drywall
Rounded drywall corners.


---
Drive Under
A style of home where the garage is located in a basement.


---
Gable End Wall
The triangular end of an exterior wall above the eaves formed under a gable roof.


---
aterial used to cover the interior framed areas of walls and ceilings
---
Knee Wall
A wall-like structure that supports roof rafters.


---
Load-Bearing Wall
Includes all exterior walls and any interior wall that is aligned above a support beam or girder. Normally, any wall that has a double horizontal top plate.


---
Nonbearing Wall
A wall supporting no load other than its own weight.


---
Palladian Window
One larger window with a circle top window above and usually has two smaller, rectangular windows on each side.


---
Roof Valley
The "V" created where two sloping roofs meet.


---
Trombe Wall
A passive solar wall, usually masonry or concrete, used for passing heat from one room (like a sun room or solar garden room) to another.


---
Wall Out
When a painter spray paints the interior of a home.


---
Related to : home, mortgage, insurance, homebuyer, real estate, property, buy home, home insurance, financing, home financing, home buyer, first time homebuyer, homes, homebuying, credit, condo.