Definition of Right Reading Reverse Fee

Right Reading Reverse Fee
right reading reverse plans show the design flipped 180 degrees with all of the text reading normally. When you choose this option, we ship each set of purchased blueprints in this format.


---
Related Terms:
Term life insurance products are offered as non-convertible or convertible to a certain time in the future. The coversion right has a time limit, usually to the policy holder's age 60 or possibly even age 70. This right means that the policy holder has the right to convert their existing policy to another specific different plan of permanent insurance within the specified time period, without providing evidence of insurability. There is a slightly higher cost for a term policy with the conversion priviledge but it is a valuable feature should a policy holder's health change for the worst and continued insurance coverage becomes a necessity.
Most often this right is also granted to individuals covered under employee group benefit policies where individuals leaving the employee group have a limited amount of time, usually anywhere from 30 to 90 days, to convert to a specific permanent individual policy without evidence of insurability.


---
This is an administrative fee which is part of most life insurance policies. It ranges from about $40 to as much as $100 per year per policy. It is not a separate fee. It is incorporated in the regular monthly, quarterly, semi-annual or annual payment that you make for your policy. Knowing about this hidden fee is important because some insurance companies offer a policy fee discount on additional policies purchased under certain conditions. Sometimes they reduce the policy fee or waive it altogether on one or more additional policies purchased at the same time and billed to the same address. The rules are slightly different depending on the insurance company. There could be enormous savings if several people in the same family or business were intending to purchase coverage at the same time.


---
Administrative charge included in a Policy Premium.


---
A fee paid to a lender for processing a loan application, usually computed as a percentage of face value of the loan.


---
A charge from the city or county for recording the transfer of the property.


---
Mirror reversed plans show the design flipped 180 degrees just like looking at it reflected in a mirror. Keep in mind that all of the text will be flipped too. The fee allows you to have one or more sets shipped in mirror reverse format. We recommend having at least one regular set handy.


---
This is the person who owns a life insurance policy. This is usually the insured person, but it may also be a relative of the insured, a partnership or a corporation. There are instances in marriage breakup (or relationship breakup with dependent children) where appropriate life insurance on the support provider, owned and paid for by the ex-spouse receiving the support is an acceptable method of ensuring future security.


---

The act of changing from one type of life insurance policy to another, without having to give evidence of insurability.


---
This policy governs Canada Life's actions regarding distribution of dividends to policyholders. It's goal is to achieve a dividend distribution that is equitable and timely, and which gives full recognition of the need to ensure the ongoing solidity of the company. It also specifies that distribution to individual policyholders must be equitable between dividend classes and policyholder generations, and among policyholders within any class.


---
A policy under which the insurance company promises to pay a benefit of the person who is insured.


---
One insurance policy that covers two lives, and generally provides for payment at the time of the first insured's death. It could also be structured to pay on second death basis for estate planning purposes.


---
A type of insurance policy or annuity in which the owner does not receive dividends.


---
A policy offers the potential of sharing in the success of an insurance company through the receipt of dividends.


---
A written document that serves as evidence of insurance coverage and contains pertinent information about the benefits, coverage and owner, as well as its associated directives and obligations.


---
Yearly event linked to a policy. Usually the date issued.


---
Policy Date
Date on which the insurance company assumes responsibilities for the obligations outlined in a policy.


---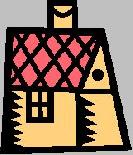 Policy Year
Period between two policy anniversaries.


---
Policyowner
The person who owns and holds all rights under the policy, including the power to name and change beneficiaries, make a policy loan, assign the policy to a financial institution as collateral for a loan, withdraw funds or surrender the policy.


---
Related to : home, mortgage, insurance, homebuyer, real estate, property, buy home, home insurance, financing, home financing, home buyer, first time homebuyer, homes, homebuying, credit, condo.