Definition of Septic Tank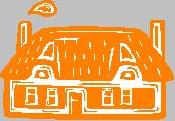 Septic Tank
A sewage settling tank in which part of the sewage is converted into gas and sludge before the remaining waste is discharged by gravity into a leaching bed underground.


---
Related Terms:
A sewage disposal system composed of a septic tank and a connected cesspool.


---
Principal, interest and taxes. Together, these make up the regular payment on a mortgage if you elect to include property taxes in your mortgage payments


---
Principal, interest, taxes, insurance -- the things that generally make up a monthly mortgage payment.


---
The angle of slope of a roof.


---
A type of insurance policy or annuity in which the owner does not receive dividends.


---
A policy offers the potential of sharing in the success of an insurance company through the receipt of dividends.


---
See Electricity.


---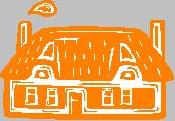 Provides security, entertainment, communications, environmental control, networking, and other functions generally powered by a signal cable, phone line or data cable. Is not typically metered.


---
Plywood substitute made of course sawdust that is mixed with resin and pressed into sheets. Used for closet shelving, floor underlayment, stair treads, etc.


---
A wall that subdivides spaces within any story of a building or room.


---
A Radiant Barrier system (RBS) is a building section that includes a radiant barrier facing an air space.


---
Reflective Insulation system is formed by a combination of low emittance surfaces and air spaces that provide reflective cavities, which have low levels of radiant energy transmission.


---
Related to : home, mortgage, insurance, homebuyer, real estate, property, buy home, home insurance, financing, home financing, home buyer, first time homebuyer, homes, homebuying, credit, condo.