Definition of Backdating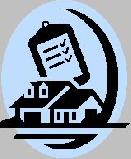 Backdating
A procedure for making the effective date of a policy earlier than the application date. backdating is often used to make the age of the consumer at policy issue lower than it actually was in order to get a lower premium.


---
Related Terms:
A signed statement of facts made by a person applying for life insurance and then used by the insurance company to decide whether or not to issue a policy. The application becomes part of the insurance contract when the policy is issued.


---
A licensed insurance agent who sells insurance for only one company.


---
This means that there are two or more life insured on the same policy but the death benefit is paid out on the first death only. If two or more persons at the same address are purchasing life insurance at the same time, it is wise to compare the cost of this kind of coverage with individual policies having a multiple policy discount.


---
An insured mortgage protects only the mortgage lender in case you do not make your mortgage payments. This coverage is provided by CMHC [Canada Mortgage and Housing Corporation] and is required if a person has a high-ratio mortgage. [A mortgage is high-ratio if the amount borrowed is more than 75% of the purchase price or appraised value, whichever is less.]


---
This means that there are two or more life insured on the same policy but the death benefit is paid out on the last person to die. The cost of this type of coverage is much less than a first to die policy and it is generally used to protect estate value for children where there might be substantial capital gains taxes due upon the death of the last parent. This kind of policy is also valuable when one of two people covered has health problems which would prohibit obtaining individual coverage.


---
This is a type of insurance for which the cost is distributed evenly over the premium payment period. The premium remains the same from year to year and is more than actual cost of protection in the earlier years of the policy and less than the actual cost of protection in the later years. The excess paid in the early years builds up a reserve to cover the higher cost in the later years.


---
Commonly sold in the form of reducing term life insurance by lending institutions, this is life insurance with a death benefit reducing to zero over a specific period of time, usually 20 to 25 years. In most instances, the cost of coverage remains level, while the death benefit continues to decline. Re-stated, the cost of this kind of insurance is actually increasing since less death benefit is paid as the outstanding mortgage balance decreases while the cost remains the same. Lending institutions are the most popular sources for this kind of coverage because it is usually sold during the purchase of a new mortgage. The untrained institution mortgage sales person often gives the impression that this is the only place mortgage insurance can be purchased but it is more efficiently purchased at a lower cost and with more flexibility, directly from traditional life insurance companies. No matter where it is purchased, the reducing term insurance death benefit reduces over a set period of years. Most consumers are up-sizing their residences, not down-sizing, so it is likely that more coverage is required as years pass, rather than less coverage.
The cost of mortgage lender's insurance group coverage is based on a blended non-smoker/smoker rate, not having any advantage to either male or female. Mortgage lender's group insurance certificate specifies that it [the lender] is the sole beneficiary entitled to receive the death benefit. Mortgage lender's group insurance is not portable and is not guaranteed. Generally speaking, your coverage is void if you do not occupy the house for a period of time, rent the home, fall into arrears on the mortgage, and there are a few others which vary by institution. If, for example, you sell your home and buy another, your current mortgage insurance coverage ends and you will have to qualify for new coverage when you purchase your next home. Maybe you won't be able to qualify. Not being guaranteed means that it is possible for the lending institution's group insurance carrier to cancel all policy holder's coverages if they are experiencing too many death benefit claims.
Mortgage insurance purchased from a life insurance company, is priced, based on gender, smoking status, health and lifestyle of the purchaser. Once obtained, it is a unilateral contract in your favour, which cannot be cancelled by the insurance company unless you say so or unless you stop paying for it. It pays upon the death of the life insured to any "named beneficiary" you choose, tax free. If, instead of reducing term life insurance, you have purchased enough level or increasing life insurance coverage based on your projection of future need, you can buy as many new homes in the future as you want and you won't have to worry about coverage you might loose by renewing or increasing your mortgage.
It is worth mentioning mortgage creditor protection insurance since it is many times mistakenly referred to simply as mortgage insurance. If a home buyer has a limited amount of down payment towards a substantial home purchase price, he/she may qualify for a high ratio mortgage on a home purchase if a lump sum fee is paid for mortgage creditor protection insurance. The only Canadian mortgage lenders currently known to offer this option through the distribution system of banks and trust companies, are General Electric Capital [GE Capital] and Central Mortgage and Housing Corporation [CMHC]. The lump sum fee is mandatory when the mortgage is more than 75% of the value of the property being purchased. The lump sum fee is usually added onto the mortgage. It's important to realize that the only beneficiary of this type of coverage is the morgage lender, which is the bank or trust company through which the buyer arranged their mortgage. If the buyer for some reason defaults on this kind of high ratio mortgage and the value of the property has dropped since being purchased, the mortgage creditor protection insurance makes certain that the bank or trust company gets paid. However, this is not the end of the story, because whatever the difference is, between the disposition value of the property and whatever sum of unpaid mortgage money is outstanding to either GE Capital or CMHC will be the subject of collection procedures against the defaulting home buyer. Therefore, one should conclude that this kind of insurance offers protection only to the bank or trust company and absolutely no protection to the home buyer.


---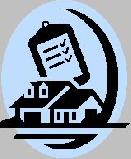 This is your payment for the cost of insurance. You may pay annually, semi-annually, quarterly or monthly. The least expensive method is annually. Using any of the other payment modes will cost you more money. For example, paying monthly will cost about 17% more. If you pay annually and terminate your coverage part way through the year, you may not receive a refund for the remaining months to the annual renewal date.
The cost of life insurance varies by age, sex, health, lifestyle, avocation and occupation. Generally speaking, the following is true at the time of applying for coverage; the older you are, the more will be the cost; of a male and female of the same age, the female will be considered 4 years younger; health problems will increase the cost of insurance and may result in rejection altogether; dangerous hobbies such as SCUBA diving, private flying, bungi jumping, parachuting, etc. may increase the cost of insurance and may result in rejection altogether; abuse of alcohol or drugs or a poor driving record will make getting coverage difficult.


---
This is an administrative fee which is part of most life insurance policies. It ranges from about $40 to as much as $100 per year per policy. It is not a separate fee. It is incorporated in the regular monthly, quarterly, semi-annual or annual payment that you make for your policy. Knowing about this hidden fee is important because some insurance companies offer a policy fee discount on additional policies purchased under certain conditions. Sometimes they reduce the policy fee or waive it altogether on one or more additional policies purchased at the same time and billed to the same address. The rules are slightly different depending on the insurance company. There could be enormous savings if several people in the same family or business were intending to purchase coverage at the same time.


---
This is the person who owns a life insurance policy. This is usually the insured person, but it may also be a relative of the insured, a partnership or a corporation. There are instances in marriage breakup (or relationship breakup with dependent children) where appropriate life insurance on the support provider, owned and paid for by the ex-spouse receiving the support is an acceptable method of ensuring future security.


---
This term relates to participating whole life insurance and the use of the dividend to reduce or completely eliminate the need for future premiums. In the 1980's life insurance company's profits from investment were exceedingly high compared to historical experience. It became common for a salesperson to show new prospective clients how quickly his or her insurance company's dividends would cover the future cost of future premiums. In some cases more emphasis was put on the value of future dividends than on the fact that future dividends were not guaranteed and could only be projected based on current earnings. Many life insurance buyers have since learned that the dividends they expected in the 80's no longer exist in the 90's and they are continuing to dig into their pockets to pay insurance premiums.


---
This is an option available to the applicant for life insurance which sets certain conditions under which an insurance policy will be kept in full force by the insurance company without the payment of premiums. Very specifically, a life insured would have to become totally disabled through injury or illness for a period of six months before the benefit kicks in. When it does, the insurance company retroactively pays premiums from the beginning of the disability until the time the insured is able to perform some form of regular activity. 'Totally disabled' is highlited here, because that is what is required to receive this benefit.


---
A grouping of sales producers according to region. Compare with Branch.


---
One who represents Canada Life when providing services to clients


---
Yearly amount payable by a client for a policy or component.


---
Automatic Waiver of Premium
A benefit that automatically forfeits premium payments.


---

Dividend Policy
This policy governs Canada Life's actions regarding distribution of dividends to policyholders. It's goal is to achieve a dividend distribution that is equitable and timely, and which gives full recognition of the need to ensure the ongoing solidity of the company. It also specifies that distribution to individual policyholders must be equitable between dividend classes and policyholder generations, and among policyholders within any class.


---
Insurance Policy (Credit Insurance)
A policy under which the insurance company promises to pay a benefit of the person who is insured.


---
Issue
When an item is approved and released for sale, or when a policy or sales contract is accepted.


---
Issue Age
age of an insured as at the policy issue date, using "age nearest" next birthday formula.


---
Issue Date
date on which a policy is approved.


---
Joint Policy Life
One insurance policy that covers two lives, and generally provides for payment at the time of the first insured's death. It could also be structured to pay on second death basis for estate planning purposes.


---
Level Premium
A premium that remains unchanged throughout the life of a policy


---
Mortgage Life insurance (Credit Insurance)
Decreasing term life insurance that provides a death benefit amount corresponding to the decreasing amount owed on a mortgage.


---
Mortgage (Credit Insurance)
An agreement between a creditor and a borrower, where the creditor has loaned an amount to the borrower for purposes of purchasing a loan secured by a home.


---
Non-participating Policy
A type of insurance policy or annuity in which the owner does not receive dividends.


---
Participating Policy
A policy offers the potential of sharing in the success of an insurance company through the receipt of dividends.


---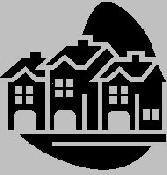 Policy
A written document that serves as evidence of insurance coverage and contains pertinent information about the benefits, coverage and owner, as well as its associated directives and obligations.


---
Policy Anniversary
Yearly event linked to a policy. Usually the date issued.


---
Policy Date
date on which the insurance company assumes responsibilities for the obligations outlined in a policy.


---
Policy Fee
Administrative charge included in a policy premium.


---
Policy Year
Period between two policy anniversaries.


---
Policyowner
The person who owns and holds all rights under the policy, including the power to name and change beneficiaries, make a policy loan, assign the policy to a financial institution as collateral for a loan, withdraw funds or surrender the policy.


---
Premium
Annual amount payable, by a client, for selected product or service.


---
Premium (Credit Insurance)
Annual or monthly amounts payable, by a client, for a selected insurance coverage to insure debt obligations to their creditors are protected.


---
Premium Mode
Payment schedule of policy premiums, usually selected by the policy owner (monthly, quarterly, annually).


---
Premium Offset
After premiums have been paid for a number of years, further annual premiums may be paid by the current dividends and the surrender of some of the paid-up additions which have built up in the policy. In effect, the policy can begin to pay for itself. Whether a policy becomes eligible for premium offset, the date on which it becomes eligible and whether it remains eligible once premium offset begins, will all depend on how the dividend scale changes over the years. Since dividends are not guaranteed, premium offset cannot be guaranteed either.


---
Unearned Premium
premiums paid for coverage not yet provided.


---
Valuation Date
date on which valuation occurs.


---
Waiver of Premium
A benefit that allows CLA to pay premiums on behalf of the insured.


---
Canada Mortgage and Housing Corporation (CMHC)
The National Housing Act (NHA) authorized Canada Mortgage and Housing Corporation (CMHC) to operate a Mortgage Insurance Fund which protects NHA Approved Lenders from losses resulting from borrower default.


---
Closed Mortgage
A mortgage agreement that cannot be prepaid, renegotiated or refinanced before maturity, except according to its terms.


---
Closing Date
The date on which the sale of a property becomes final and the new owner usually takes possession.


---
CMHC or GEMICO Insurance Premium
Mortgage insurance insures the lender against loss in case of default by the borrower. Mortgage insurance is provided to the lender by CMHC or GEMICO and the premium is paid by the borrower.


---
Conventional Mortgage
A mortgage that does not exceed 80% of the purchase price of the home. Mortgages that exceed this limit must be insured against default, and are referred to as high-ratio mortgages (see below).


---
Fixed-Rate Mortgage
A mortgage for which the rate of interest is fixed for a specific period of time (the term).


---
High Ratio Mortgage
If you don't have 20% of the lesser of the purchase price or appraised value of the property, your mortgage must be insured against payment default by a Mortgage Insurer, such as CMHC.


---
Maturity Date
Last day of the term of the mortgage agreement.


---
Mortgage Critical Illness Insurance
Mortgage Critical Illness Insurance is available as an enhancement to Mortgage Life Insurance. It is usually underwritten by the Assurance Company. Complete details of benefits, exclusions and limitations are contained in the Certificate of Insurance. It is recommended for all mortgagors. It can pay off your mortgage -- up predefined limit -- if you are diagnosed with life-threatening cancer, heart attack or stroke.


---
Mortgagee and Mortgagor
The lender is the mortgagee and the borrower is the mortgagor.


---
Mortgage Life Insurance
A form of reducing term insurance recommended for all mortgagors. If you die, have a terminal illness, or suffer an accident, the insurance can pay the balance owing on the mortgage. The intent is to protect survivors from the loss of their homes.


---
Mortgage Term
The number of years or months over which you pay a specified interest rate. Terms usually range from six months to 10 years.


---
Open Mortgage
A mortgage which can be prepaid at any time, without penalty.


---
Variable Rate Mortgage
A mortgage for which the rate of interest may change if other market conditions change. This is sometimes referred to as a floating rate mortgage.

---
Leverage
The use of financing to buy a large investment, such as a house, with a small amount of money.


---
Mortgage broker
An independent individual (or company) who brings together borrowers and lenders together. Unlike a mortgage banker, a mortgage broker does not fund the loan. Instead, the broker originates and processes the loan, and places it with a funding source, such as a bank or thrift. Brokers typically require a fee or a commission for their services.


---
Private Mortgage Insurance (PMI)
Insurance that protects mortgage lenders against default on loans by providing a way for mortgage companies to recoup the costs of foreclosure. PMI is usually required if the down payment is less than 20 percent of the sale price. Home buyers pay for the coverage in monthly installments. PMI should be terminated when the home buyer has built up 20 percent equity in the property.


---
Amperage
See Ampere


---
Annual Percentage Rate (APR)
Annual cost of credit over the life of a loan, including interest, service charges, points, loan fees, mortgage insurance, and other items.


---
High Voltage System
See Electricity.


---
aterial used to cover the interior framed areas of walls and ceilings
---
Living Square Footage
See Square Footage, Living


---
Low-Voltage System
Provides security, entertainment, communications, environmental control, networking, and other functions generally powered by a signal cable, phone line or data cable. Is not typically metered.


---
Seepage Pit
A sewage disposal system composed of a septic tank and a connected cesspool.


---
Square Footage, Living
The square footage in a home that is heated and/or cooled. The space occupied by two-story rooms and stairwells is counted once in the lower floor's square footage. Living square footage does not include garages, bonus rooms, or porches unless otherwise noted.


---
Related to : home, mortgage, insurance, homebuyer, real estate, property, buy home, home insurance, financing, home financing, home buyer, first time homebuyer, homes, homebuying, credit, condo.