Definition of Blended Payments

Blended Payments
payments consisting of both a principal and an interest component, paid on a regular basis (e.g. weekly, biweekly, monthly) during the term of the mortgage. The principal portion of payment increases, while the interest portion decreases over the term of the mortgage, but the total regular payment usually does not change.


---
Related Terms:
interest earned on an investment at periodic intervals and added to principal and previous interest earned. Each time new interest earned is calculated it is on a combined total of principal and previous interest earned. Essentially, interest is paid on top of interest.


---
This means that there are two or more life insured on the same policy but the death benefit is paid out on the first death only. If two or more persons at the same address are purchasing life insurance at the same time, it is wise to compare the cost of this kind of coverage with individual policies having a multiple policy discount.


---
In England in the 1700's it was popular to bet on the date of death of certain prominent public figures. Anyone could buy life insurance on another's life, even without their consent. Unfortunately, some died before it was their time, dispatched prematurely in order that the life insurance proceeds could be collected. In 1774, English Parliament passed a law which restricted the right to be a beneficiary on a life insurance contract to those who would suffer an economic loss when the life insured died. The law also provided that a person has an unlimited insurable interest in his own life. It is still a legal stipulation that an insurance contract is not valid unless insurable interest exists at the time the policy is issued. Life Insurance companies will not, however, issue unlimited amounts of coverage to an individual. The amount of life insurance which will be approved has to approximate the loss caused by the death of the individual and must not result in a windfall for the beneficiary.


---
An insured mortgage protects only the mortgage lender in case you do not make your mortgage payments. This coverage is provided by CMHC [Canada mortgage and Housing Corporation] and is required if a person has a high-ratio mortgage. [A mortgage is high-ratio if the amount borrowed is more than 75% of the purchase price or appraised value, whichever is less.]


---
This means that there are two or more life insured on the same policy but the death benefit is paid out on the last person to die. The cost of this type of coverage is much less than a first to die policy and it is generally used to protect estate value for children where there might be substantial capital gains taxes due upon the death of the last parent. This kind of policy is also valuable when one of two people covered has health problems which would prohibit obtaining individual coverage.


---
Commonly sold in the form of reducing term life insurance by lending institutions, this is life insurance with a death benefit reducing to zero over a specific period of time, usually 20 to 25 years. In most instances, the cost of coverage remains level, while the death benefit continues to decline. Re-stated, the cost of this kind of insurance is actually increasing since less death benefit is paid as the outstanding mortgage balance decreases while the cost remains the same. Lending institutions are the most popular sources for this kind of coverage because it is usually sold during the purchase of a new mortgage. The untrained institution mortgage sales person often gives the impression that this is the only place mortgage insurance can be purchased but it is more efficiently purchased at a lower cost and with more flexibility, directly from traditional life insurance companies. No matter where it is purchased, the reducing term insurance death benefit reduces over a set period of years. Most consumers are up-sizing their residences, not down-sizing, so it is likely that more coverage is required as years pass, rather than less coverage.
The cost of mortgage lender's insurance group coverage is based on a blended non-smoker/smoker rate, not having any advantage to either male or female. mortgage lender's group insurance certificate specifies that it [the lender] is the sole beneficiary entitled to receive the death benefit. mortgage lender's group insurance is not portable and is not guaranteed. Generally speaking, your coverage is void if you do not occupy the house for a period of time, rent the home, fall into arrears on the mortgage, and there are a few others which vary by institution. If, for example, you sell your home and buy another, your current mortgage insurance coverage ends and you will have to qualify for new coverage when you purchase your next home. Maybe you won't be able to qualify. Not being guaranteed means that it is possible for the lending institution's group insurance carrier to cancel all policy holder's coverages if they are experiencing too many death benefit claims.
mortgage insurance purchased from a life insurance company, is priced, based on gender, smoking status, health and lifestyle of the purchaser. Once obtained, it is a unilateral contract in your favour, which cannot be cancelled by the insurance company unless you say so or unless you stop paying for it. It pays upon the death of the life insured to any "named beneficiary" you choose, tax free. If, instead of reducing term life insurance, you have purchased enough level or increasing life insurance coverage based on your projection of future need, you can buy as many new homes in the future as you want and you won't have to worry about coverage you might loose by renewing or increasing your mortgage.
It is worth mentioning mortgage creditor protection insurance since it is many times mistakenly referred to simply as mortgage insurance. If a home buyer has a limited amount of down payment towards a substantial home purchase price, he/she may qualify for a high ratio mortgage on a home purchase if a lump sum fee is paid for mortgage creditor protection insurance. The only Canadian mortgage lenders currently known to offer this option through the distribution system of banks and trust companies, are General Electric Capital [GE Capital] and Central mortgage and Housing Corporation [CMHC]. The lump sum fee is mandatory when the mortgage is more than 75% of the value of the property being purchased. The lump sum fee is usually added onto the mortgage. It's important to realize that the only beneficiary of this type of coverage is the morgage lender, which is the bank or trust company through which the buyer arranged their mortgage. If the buyer for some reason defaults on this kind of high ratio mortgage and the value of the property has dropped since being purchased, the mortgage creditor protection insurance makes certain that the bank or trust company gets paid. However, this is not the end of the story, because whatever the difference is, between the disposition value of the property and whatever sum of unpaid mortgage money is outstanding to either GE Capital or CMHC will be the subject of collection procedures against the defaulting home buyer. Therefore, one should conclude that this kind of insurance offers protection only to the bank or trust company and absolutely no protection to the home buyer.


---
A plan of insurance which covers the insured for only a certain period of time and not necessarily for his or her entire life. The policy pays a death benefit only if the insured dies during the term.


---

Sometimes, simply called YRT, this is a form of term life insurance that may be renewed annually without evidence of insurability to a stated age.

---
Automatic payment of moneys derived from a benefit.


---
Account in which interest is accrued daily and credited to the account at the end of a specified time.


---
interest bearing investment with fixed rate and term.


---
interest bearing investment with fixed rate and term.


---
One of several investment accounts in which your premiums may be invested within your life insurance policy.


---
Rate charged or paid for the use of money, normally expressed as a percentage


---
Decreasing term life insurance that provides a death benefit amount corresponding to the decreasing amount owed on a mortgage.


---
Mortgage (Credit Insurance)
An agreement between a creditor and a borrower, where the creditor has loaned an amount to the borrower for purposes of purchasing a loan secured by a home.


---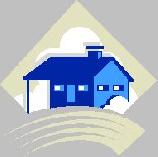 Paid-Up Additions
A type of insurance policy or annuity in which the owner receives dividends, typically increases the death.


---
Term
The time period during which a policy is in force, or the time it takes for a policy to reach maturity.


---
Term Life
A product that provides life coverage for a specified duration typically not beyond the age of 75.


---
Terminal Illness Insurance (Credit Insurance)
Coverage that provides a lump-sum payment should you become terminally ill. The payment is made to your creditors to pay off your debt owing.


---
Terminate
Cease all legal obligations under a contract.


---
Canada Mortgage and Housing Corporation (CMHC)
The National Housing Act (NHA) authorized Canada mortgage and Housing Corporation (CMHC) to operate a mortgage Insurance Fund which protects NHA Approved Lenders from losses resulting from borrower default.


---
Closed Mortgage
A mortgage agreement that cannot be prepaid, renegotiated or refinanced before maturity, except according to its terms.


---
Conventional Mortgage
A mortgage that does not exceed 80% of the purchase price of the home. mortgages that exceed this limit must be insured against default, and are referred to as high-ratio mortgages (see below).


---
Fixed-Rate Mortgage
A mortgage for which the rate of interest is fixed for a specific period of time (the term).


---
High Ratio Mortgage
If you don't have 20% of the lesser of the purchase price or appraised value of the property, your mortgage must be insured against payment default by a mortgage Insurer, such as CMHC.


---
Interest Rate Differential Amount (IRD)
An IRD amount is a compensation charge that may apply if you pay off your mortgage principal prior to the maturity date or pay the mortgage principal down beyond the prepayment privilege amount. The IRD amount is calculated on the amount being prepaid using an interest rate equal to the difference between your existing mortgage interest rate and the interest rate that we can now charge when re-lending the funds for the remaining term of the mortgage. For more information, click on compensation amounts.


---

Mortgage Critical Illness Insurance
mortgage Critical Illness Insurance is available as an enhancement to mortgage Life Insurance. It is usually underwritten by the Assurance Company. Complete details of benefits, exclusions and limitations are contained in the Certificate of Insurance. It is recommended for all mortgagors. It can pay off your mortgage -- up predefined limit -- if you are diagnosed with life-threatening cancer, heart attack or stroke.


---
Mortgagee and Mortgagor
The lender is the mortgagee and the borrower is the mortgagor.


---
Mortgage Life Insurance
A form of reducing term insurance recommended for all mortgagors. If you die, have a terminal illness, or suffer an accident, the insurance can pay the balance owing on the mortgage. The intent is to protect survivors from the loss of their homes.


---
Mortgage Term
The number of years or months over which you pay a specified interest rate. terms usually range from six months to 10 years.


---
Open Mortgage
A mortgage which can be prepaid at any time, without penalty.


---
Payment Frequency
The choice of making regular mortgage payments every week, every other week, twice a month or monthly.


---
Prepayment Charge
A fee charged by the lender when the borrower prepays all or part of a closed mortgage more quickly than is set out in the mortgage agreement.


---
Prepayment Option
The ability to prepay all or a portion of the principal balance. Prepayment charges may be incurred on the exercise of prepayment options.


---
Principal
The amount of money borrowed for a new mortgage.


---
Term
The length of the current mortgage agreement. A mortgage may be amortized over a long period (such as 40 years) with a shorter term (six months to five years or more). After the term expires, the balance of the principal then owing on the mortgage can be repaid or a new mortgage agreement can be entered into at the then current interest rates. Visit our Renewal site.


---
Total Debt Service (TDS) Ratio
The percentage of gross income needed to cover monthly payments for housing and all other debts and financing obligations. The total should generally not exceed 37% of gross monthly income.


---
Variable Rate Mortgage
A mortgage for which the rate of interest may change if other market conditions change. This is sometimes referred to as a floating rate mortgage.

---
Mortgage broker
An independent individual (or company) who brings together borrowers and lenders together. Unlike a mortgage banker, a mortgage broker does not fund the loan. Instead, the broker originates and processes the loan, and places it with a funding source, such as a bank or thrift. Brokers typically require a fee or a commission for their services.


---
Private Mortgage Insurance (PMI)
Insurance that protects mortgage lenders against default on loans by providing a way for mortgage companies to recoup the costs of foreclosure. PMI is usually required if the down payment is less than 20 percent of the sale price. Home buyers pay for the coverage in monthly installments. PMI should be terminated when the home buyer has built up 20 percent equity in the property.


---
aterial used to cover the interior framed areas of walls and ceilings
---
Overhang
Part of the roof that hangs over the wall.


---
Related to : home, mortgage, insurance, homebuyer, real estate, property, buy home, home insurance, financing, home financing, home buyer, first time homebuyer, homes, homebuying, credit, condo.