Definition of CC&Rs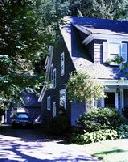 CC&Rs
Covenants, conditions and restrictions, which control the use of the property.


---
Related Terms:
Income that has been earned but not yet received. For instance, if you have a non-registered Guaranteed Investment Certificate (GIC), Mutual Fund or Segregated Equity Fund, growth accrues annually or semi-annually and is taxable annually even though the gain is only paid at maturity of your investment.


---
Term life insurance products are offered as non-convertible or convertible to a certain time in the future. The coversion right has a time limit, usually to the policy holder's age 60 or possibly even age 70. This right means that the policy holder has the right to convert their existing policy to another specific different plan of permanent insurance within the specified time period, without providing evidence of insurability. There is a slightly higher cost for a term policy with the conversion priviledge but it is a valuable feature should a policy holder's health change for the worst and continued insurance coverage becomes a necessity.
Most often this right is also granted to individuals covered under employee group benefit policies where individuals leaving the employee group have a limited amount of time, usually anywhere from 30 to 90 days, to convert to a specific permanent individual policy without evidence of insurability.


---
Investing so that all your eggs are not in the same basket. By spreading your investments over different kinds of investments, you cushion your portfolio against sudden swings in any one area. Segregated equity funds have become a popular and secure way for average investors to get the benefits of greater diversification.


---
Insurance coverage purchased by the agent/broker which provides protection against loss incurred by a client because of some negligent act, error, oversight, or omission by the agent/broker.


---
This means that there are two or more life insured on the same policy but the death benefit is paid out on the first death only. If two or more persons at the same address are purchasing life insurance at the same time, it is wise to compare the cost of this kind of coverage with individual policies having a multiple policy discount.


---
Coverage that provides a lump-sum payment to you or your survivors if an accident results in the loss of a limb, paralysis or your death.


---
Coverage against accidental death usually payable in addition to base amount of coverage.


---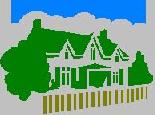 Provides additional financial security should an insured person be dismembered or lose the use of a limb as the result of an accident.


---
The sum of all the interest options in your policy, including interest.


---
An amount of money invested plus the interest earned on that money.


---
The act of changing from one type of life insurance policy to another, without having to give evidence of insurability.


---
Account in which interest is accrued daily and credited to the account at the end of a specified time.


---
A bank's commitment to make loans to a borrower up to a specified maximum during a specific period, usually one year.


---
Yearly event linked to a policy. Usually the date issued.


---
Registered Retirement Savings Plan - A plan enabling Canadian citizens to establish tax-sheltered accounts to accumulate money towards retirement.


---
Universal Life
An unbundled Life product with a separate investment component. It typically does not participate in companies profits.


---

Deed (Certificate of Ownership)
The document signed by the seller transferring ownership of the home to the purchaser. This document is then registered against the title to the property as evidence of the purchaser's ownership of the property.


---
Escrow account
Most lenders set up this account that receives monthly payments from home buyers to pay for obligations such as insurance, taxes and assessments.


---
Attic Access
An opening that is placed in the drywalled ceiling of a home providing access to the attic. Sometimes found in halls, closets or garages.


---
Attic Ventilators
Screened openings in houses to allow for ventilation of an attic space.


---
Balusters
Vertical members in a railing used between a top rail and bottom rail or the stair treads. Sometimes referred to as "pickets" or "spindles."


---
Girders
Crossbeams that support floor joists.


---
Mirror Reverse
Mirror reversed plans show the design flipped 180 degrees just like looking at it reflected in a mirror. Keep in mind that all of the text will be flipped too. The fee allows you to have one or more sets shipped in mirror reverse format. We recommend having at least one regular set handy.


---
Right Reading Reverse Fee
Right reading reverse plans show the design flipped 180 degrees with all of the text reading normally. When you choose this option, we ship each set of purchased blueprints in this format.


---
Assuris
Assuris is a not for profit organization that protects Canadian policyholders in the event that their life insurance company should become insolvent. Their role is to protect policyholders by minimizing loss of benefits and ensuring a quick transfer of their policies to a solvent company where their benefits will continue to be honoured. Assuris is funded by the life insurance industry and endorsed by government. If you are a Canadian citizen or resident, and you purchased a product from a member life insurance company in Canada, you are protected by Assuris.
All life insurance companies authorized to sell in Canada are required, by the federal, provincial and territorial regulators, to become members of Assuris. Members cannot terminate their membership as long as they are licensed to write business in Canada or have any in force business in Canada.
If your life insurance company fails, your policies will be transferred to a solvent company. Assuris guarantees that you will retain at least 85% of the insurance benefits you were promised. Insurance benefits include Death, Health Expense, Monthly Income and Cash Value. Your deposit type products will also be transferred to a solvent company. For these products, Assuris guarantees that you will retain 100% of your Accumulated Value up to $100,000. Deposit type products include accumulation annuities, universal life overflow accounts, premium deposit accounts and dividend deposit accounts. The key to Assuris protection is that it is applied to all benefits of a similar type. If you have more than one policy with the failed company, you will need to add together all similar benefits before applying the Assuris protection. The Assuris website can be found at www.assuris.ca.


---
Beneficiary
This is the person who benefits from the terms of a trust, a will, an RrsP, a RRIF, a LIF, an annuity or a life insurance policy. In relation to RrsP's, RRIF's, LIF's, Annuities and of course life insurance, if the beneficiary is a spouse, parent, offspring or grand-child, they are considered to be a preferred beneficiary. If the insured has named a preferred beneficiary, the death benefit is invariably protected from creditors. There have been some court challenges of this right of protection but so far they have been unsuccessful. See "Creditor Protection" below. A beneficiary under the age of 18 must be represented by an individual guardian over the age of 18 or a public official who represents minors generally. A policy owner may, in the designation of a beneficiary, appoint someone to act as trustee for a minor. Death benefits are not subject to income taxes. If you make your beneficiary your estate, the death benefit will be included in your assets for probate. Probate filing fees are currently $14 per thousand of estate value in British Columbia and $15 per thousand of estate value in Ontario.
Another way to avoid probate fees or creditor claims against life insurance proceeds is for the insured person to designate and register with his/her insurance company's head office an irrevocable beneficiary. By making such a designation, the insured gives up the right to make any changes to his/her policy without the consent of the irrevocable beneficiary. Because of the seriousness of the implications, an irrevocable designation should only be made for good reason and where the insured fully understands the consequences.
NoteA successful challenge of the rules relating to beneficiaries was concluded in an Ontario court in 1996. The Insurance Act says its provisions relating to beneficiaries are made "notwithstanding the Succession Law Reform Act." There are two relevent provisions of the Succession Law Reform Act. One section of the act gives a judge the power to make any order concerning an estate if the deceased person has failed to provide for a dependant. Another section says money from a life insurance policy can be considered part of the estate if an order is made to support a dependant. In the case in question, the deceased had attempted to deceive his lawful dependents by making his common-law-spouse the beneficiary of an insurance policy which by court order was supposed to name his ex-spouse and children as beneficiaries.


---
Contingent Beneficiary
This is the person designated to receive the death benefit of a life insurance policy if the primary beneficiary dies before the life insured. This is a consideration when husband and wife make each other the beneficiary of their coverage. Should they both die in the same car accident or plane crash, the death benefits would go to each others estate and creditor claims could be made against them. Particularly if minor children could be survivors, then a trustee contingent beneficiary should be named.


---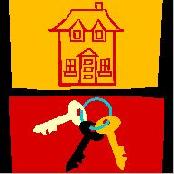 Deemed Disposition
Under certain circumstances, taxation rules assume that a transfer of property has occurred, even though there has not been an actual purchase or sale. This could happen upon death or transfer of ownership.


---
Disability Insurance
Insurance that pays you an ongoing income if you become disabled and are unable to pursue employment or business activities. There are limits to how much you can receive based on your pre-disability earnings. Rates will vary based on occupational duties and length of time in a particular industry. This kind of coverage has a waiting period before you can begin collecting benefits, usually 30, 60 or 90 days. The benefit paying period also varies from 2 years to age 65. A short waiting period will cost more that a longer waiting period. As well, a long benefit paying period will cost more than a short benefit paying period.


---
Dividend
As the term dividend relates to a corporation's earnings, a dividend is an amount paid per share from a corporation's after tax profits. Depending on the type of share, it may or may not have the right to earn any dividends and corporations may reduce or even suspend dividend payments if they are not doing well. Some dividends are paid in the form of additional shares of the corporation. Dividends paid by Canadian corporations qualify for the dividend tax credit and are taxed at lower rates than other income.
As the term dividend relates to a life insurance policy, it means that if that policy is "participating", the policy owner is entitled to participate in an equitable distribution of the surplus earnings of the insurance company which issued the policy. Surpluses arise primarily from three sources:
1) the difference between anticipated and actual operating expenses,
2) the difference between anticipated and actual claims experience, and
3) interest earned on investments over and above the rate required to maintain policy reserves. Having regard to the source of the surplus, the "dividend" so paid can be considered, in part at least, as a refund of part of the premium paid by the policy owner.
Life insurance policy owners of participating policies usually have four and sometimes five dividend options from which to choose:
1) take the dividend in cash,
2) apply the dividend to reduce current premiums,
3) leave the dividends on deposit with the insurance company to accumulate at interest like a savings plan,
4) use the dividends to purchase paid-up whole life insurance to mature at the same time as the original policy,
5) use the dividends to purchase one year term insurance equal to the guaranteed cash value at the end of the policy year, with any portion of the dividend not required for this purpose being applied under one of the other dividend options.
NOTE: It is suggested here that if you have a participating whole life policy and at the time of purchase received a "dividend projection" of incredible future savings, ask for a current projection. Life insurance company's surpluses are not what they used to be.


---
Insured Retirement Plan
This is a recently coined phrase describing the concept of using Universal Life Insurance to tax shelter earnings which can be used to generate tax-free income in retirement. The concept has been described by some as "the most effective tax-neutralization strategy that exists in Canada today."
In addition to life insurance, a Universal Life Policy includes a tax-sheltered cash value fund that cannot exceed the policy's face value. Deposits made into the policy are partially used to fund the life insurance and partially grow tax sheltered inside the policy. It should be pointed out that in order for this to work, you must make deposits into this kind of policy well in excess of the cost of the underlying insurance. Investment of the cash value inside the policy are commonly mutual fund type investments. Upon retirement, the policy owner can draw on the accumulated capital in his/her policy by using the policy as collateral for a series of demand loans at the bank. The loans are structured so the sum of money borrowed plus interest never exceeds 75% of the accumulated investment account. The loans are only repaid with the tax free death benefit at the death of the policy holder. Any remaining funds are paid out tax free to named beneficiaries.
Recognizing the value to policy holders of this use of Universal Life Insurance, insurance companies are reworking features of their products to allow the policy holder to ask to have the relationship of insurance to investment growth tracked so that investment growth inside the policy may be maximized. The only potential downside of this strategy is the possibility of the government changing the tax rules to prohibit using a life insurance product in this manner.


---
Life Expectancy
The average number of years of life remaining for a group of people of a given age and gender according to a particular mortality table.


---
Mortgage Insurance
Commonly sold in the form of reducing term life insurance by lending institutions, this is life insurance with a death benefit reducing to zero over a specific period of time, usually 20 to 25 years. In most instances, the cost of coverage remains level, while the death benefit continues to decline. Re-stated, the cost of this kind of insurance is actually increasing since less death benefit is paid as the outstanding mortgage balance decreases while the cost remains the same. Lending institutions are the most popular sources for this kind of coverage because it is usually sold during the purchase of a new mortgage. The untrained institution mortgage sales person often gives the impression that this is the only place mortgage insurance can be purchased but it is more efficiently purchased at a lower cost and with more flexibility, directly from traditional life insurance companies. No matter where it is purchased, the reducing term insurance death benefit reduces over a set period of years. Most consumers are up-sizing their residences, not down-sizing, so it is likely that more coverage is required as years pass, rather than less coverage.
The cost of mortgage lender's insurance group coverage is based on a blended non-smoker/smoker rate, not having any advantage to either male or female. Mortgage lender's group insurance certificate specifies that it [the lender] is the sole beneficiary entitled to receive the death benefit. Mortgage lender's group insurance is not portable and is not guaranteed. Generally speaking, your coverage is void if you do not occupy the house for a period of time, rent the home, fall into arrears on the mortgage, and there are a few others which vary by institution. If, for example, you sell your home and buy another, your current mortgage insurance coverage ends and you will have to qualify for new coverage when you purchase your next home. Maybe you won't be able to qualify. Not being guaranteed means that it is possible for the lending institution's group insurance carrier to cancel all policy holder's coverages if they are experiencing too many death benefit claims.
Mortgage insurance purchased from a life insurance company, is priced, based on gender, smoking status, health and lifestyle of the purchaser. Once obtained, it is a unilateral contract in your favour, which cannot be cancelled by the insurance company unless you say so or unless you stop paying for it. It pays upon the death of the life insured to any "named beneficiary" you choose, tax free. If, instead of reducing term life insurance, you have purchased enough level or increasing life insurance coverage based on your projection of future need, you can buy as many new homes in the future as you want and you won't have to worry about coverage you might loose by renewing or increasing your mortgage.
It is worth mentioning mortgage creditor protection insurance since it is many times mistakenly referred to simply as mortgage insurance. If a home buyer has a limited amount of down payment towards a substantial home purchase price, he/she may qualify for a high ratio mortgage on a home purchase if a lump sum fee is paid for mortgage creditor protection insurance. The only Canadian mortgage lenders currently known to offer this option through the distribution system of banks and trust companies, are General Electric Capital [GE Capital] and Central Mortgage and Housing Corporation [CMHC]. The lump sum fee is mandatory when the mortgage is more than 75% of the value of the property being purchased. The lump sum fee is usually added onto the mortgage. It's important to realize that the only beneficiary of this type of coverage is the morgage lender, which is the bank or trust company through which the buyer arranged their mortgage. If the buyer for some reason defaults on this kind of high ratio mortgage and the value of the property has dropped since being purchased, the mortgage creditor protection insurance makes certain that the bank or trust company gets paid. However, this is not the end of the story, because whatever the difference is, between the disposition value of the property and whatever sum of unpaid mortgage money is outstanding to either GE Capital or CMHC will be the subject of collection procedures against the defaulting home buyer. Therefore, one should conclude that this kind of insurance offers protection only to the bank or trust company and absolutely no protection to the home buyer.


---
Non-Smoker Discount
In October 1996 it was announced in the international news that scientists had finally located the link between cigarette smoking and lung cancer. In the early 1980's, some Canadian Life Insurance Companies had already started recognizing that non-smokers had a better life expectancy than smokers so commenced offering premium discounts for life insurance to new applicants who have been non-smokers for at least 12 months before applying for coverage. Today, most life insurance companies offer these discounts.
Savings to non-smokers can be up to 50% of regular premium depending on age and insurance company. Most life insurance companies offering non-smoker rates insist that the person applying for coverage have abstained from any form of tobacco or marijuana for at least twelve months, some companies insist on longer periods, up to 15 years.
Tobacco use is generally considered to be cigarettes, cigarillos, cigars, pipes, chewing tobacco, nicorette gum, snuff, marijuana and nicotine patches. In addition to these, if anyone tests positive to cotinine, a by-product of nicotine, they are also considered a smoker. There are some insurance companies which allow moderate or occasional use of cigars, cigarillos or pipes as acceptable for non-smoker status. Experienced brokers are aware of how to locate these insurance companies and save you money.
Special care should be taken by applicants for coverage who qualify for non-smoker rates by virtue of having ceased a smoking habit for the required period before application, but for some reason, fall back into the smoking habit some time after obtaining coverage. While contractually, the insurance company is still bound to a non-smoking rate, the facts of the applicant's smoking hiatus may become vague over the subsequent years of the resumed habit and at time of death claim, the insurance company may decide to contest the original non-smoking declaration. The consequence is not simply a need to back pay the difference between non-smoker and smoker rates but in reality the possibility of denial of death claim. It is therefore, important to advise the servicing broker as well as the insurance company of the change in smoking habits to make certain that sufficient evidence is documented to track the non-smoking period.


---
Premium
This is your payment for the cost of insurance. You may pay annually, semi-annually, quarterly or monthly. The least expensive method is annually. Using any of the other payment modes will cost you more money. For example, paying monthly will cost about 17% more. If you pay annually and terminate your coverage part way through the year, you may not receive a refund for the remaining months to the annual renewal date.
The cost of life insurance varies by age, sex, health, lifestyle, avocation and occupation. Generally speaking, the following is true at the time of applying for coverage; the older you are, the more will be the cost; of a male and female of the same age, the female will be considered 4 years younger; health problems will increase the cost of insurance and may result in rejection altogether; dangerous hobbies such as SCUBA diving, private flying, bungi jumping, parachuting, etc. may increase the cost of insurance and may result in rejection altogether; abuse of alcohol or drugs or a poor driving record will make getting coverage difficult.


---
Policyholder
This is the person who owns a life insurance policy. This is usually the insured person, but it may also be a relative of the insured, a partnership or a corporation. There are instances in marriage breakup (or relationship breakup with dependent children) where appropriate life insurance on the support provider, owned and paid for by the ex-spouse receiving the support is an acceptable method of ensuring future security.


---
Registered Pension Plan
Commonly referred to as an RPP this is a tax sheltered employee group plan approved by Federal and Provincial governments allowing employees to have deductions made directly from their wages by their employer with a resulting reduction of income taxes at source. These plans are easy to implement but difficult to dissolve should the group have a change of heart. Employer contributions are usually a percentage of the employee's salary, typically from 3% to 5%, with a maximum of the lessor of 20% or $3,500 per annum. The employee has the same right of contribution. Vesting is generally set at 2 years, which means that the employee has right of ownership of both his/her and his/her employers contributions to the plan after 2 years. It also means that all contributions are locked in after 2 years and cannot be cashed in for use by the employee in a low income year. Should the employee change jobs, these funds can only be transferred to the RPP of a new employer or the funds can be transferred to an individual RrsP (or any number of RrsPs) but in either scenario, the funds are locked in and cannot be accessed until at least age 60. The only choices available to access locked in RPP funds after age 60 are the conversion to a Life Income Fund or a Unisex Annuity.
To further define an RPP, Registered Pension Plans take two forms; Defined Benefit or Defined Contribution (also known as money purchase plans). The Defined Benefit plan establishes the amount of money in advance that is to be paid out at retirement based usually on number of years of employee service and various formulae involving percentages of average employee earnings. The Defined Benefit plan is subject to constant government scrutiny to make certain that sufficient contributions are being made to provide for the predetermined pension payout. On the other hand, the Defined Contribution plan is considerably easier to manage. The employer simply determines the percentage to be contributed within the prescribed limits. Whatever amount has grown in the employee's reserve by retirement determines how much the pension payout will be by virtue of the amount of LIF or Annuity payout it will purchase.
The most simple group RrsP plan is a group billed RrsP. This means that each employee has his own RrsP plan and the employer deducts the contributions directly from the employee's wages and sends them directly to the RrsP plan administrator. Regular RrsP rules apply in that maximum contribution in the current year is the lessor of 18% or $13,500. Generally, to encourage this kind of plan, the employer also agrees to make a regular contribution to the employee's plans, knowing full well that any contributions made immediately belong to the employee. Should the employee change jobs, he/she can take their plan with them and continue making contributions or cash it in and pay tax in the year in which the money is taken into income.


---
Tontine
A type of life insurance or annuity first introduced by Lorenzo Tonti, a Neopolitan banker, in France in the 17th century. It consisted of a fund to which a group of persons contribute, the benefits ultimately accruing to the last survivor or to those surviving after a specified time, in equal shares. The only insurance plans available today which we are aware of that display characteristics of a tontine are some children's Registered Educational Savings Plans (RESP's). These plans generally stipulate that if the child who is covered under the plan does not use the accumulated savings to attend an accredited university, then only the principal invested is returned. All growth in the plan is held to be distributed to other plan holders who do go on to attend university.


---
Agency
A grouping of sales producers according to region. Compare with Branch.


---
Contribution Principle
This is the principle which specifies the factors that must be taken into account when calculating dividends. At Canada Life, the key factors are: interest earnings, mortality, and operating expense.


---
Insurer
The party in an insurance contract that promises to pay a benefit if a specified loss occurs. Usually an insurance company.


---
Participating Policy
A policy offers the potential of sharing in the success of an insurance company through the receipt of dividends.


---
Pre-existing medical condition (Credit Insurance)
A medical condition that existed before you became insured. Most policies exclude benefits if the condition is related to the event that triggers a claim if occurs within a certain period (6-12 months) after you became insured.


---
Valuation Date
Date on which valuation occurs.


---
Mortgage Life Insurance
A form of reducing term insurance recommended for all mortgagors. If you die, have a terminal illness, or suffer an accident, the insurance can pay the balance owing on the mortgage. The intent is to protect survivors from the loss of their homes.


---
Debt ratios
Also called debt-to-income ratio. It is the percentage of a person's monthly earnings used to pay off debt obligations. Lenders consider two ratios, constructed in slightly different ways. The first, called the front-end ratio, is the ratio of the monthly housing expenses -- including principal, interest, property taxes and insurance (PITI) is compared to the borrower's gross pretax monthly income. In the back-end ratio, a borrower's other debts, such as auto loans and credit cards, are also figured in. Lenders usually take both into account and set an acceptable ratio, which might be expressed as 33/39. Some lenders, and some lending qualifying agencies such as FHA, take only the back-end ratio into account.


---
Back Charge
Billings for work performed or costs incurred by one party that, in accordance with the agreement, should have been performed or incurred by the party to whom billed. Owners bill back charges to general contractors, and general contractors bill back charges to subcontractors. Examples of back charges include charges for cleanup work or to repair something damaged by another subcontractor, such as a tub chip or broken window.


---
Framer
The carpenter contractor that installs the lumber and erects the frame, flooring system, interior walls, backing, trusses, rafters, decking, installs all beams, stairs, soffits and all work related to the wood structure of the home. The framer builds the home according to the blueprints and must comply with local building codes and regulations.


---
Ice Dam
A condition which can occur with snow and freezing conditions. When snow or ice melts on a roof over a heated or partially heated attic space, the melting water may refreeze over an unheated areas such as a roof overhang. This re-frozen water may create a "dam" and allow additional melt water to back up under shingles and cause leaks (Illustration "A"). Solutions include: proper roof venting and insulation (Illustration "B"), membrane roofing or roofing underlayment, and heat tapes. Once an ice dam occurs, remedies are difficult and or dangerous. Working on a frozen roof should be avoided, as should the use of any open flames. The use of hot water to melt the ice may help, it may also increase the amount of leakage.


---
Noncombustible
The material will not burn. The glass fibers in PINK fiber glass insulation have a natural fire resistance, and are considered non-combustible when tested in accordance to ASTM E136.


---
Widow's Walk
A platform with a rail around it, built onto the roof of a house. The platform is accessible by stairs or a ladder from the interior of the house. See Plan #10433 for an example.


---
Related to : home, mortgage, insurance, homebuyer, real estate, property, buy home, home insurance, financing, home financing, home buyer, first time homebuyer, homes, homebuying, credit, condo.