Definition of Contingencies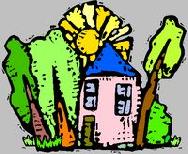 Contingencies
Events that are possible, but may or may not happen. Premium rates and acceptance of certain risk are based on contingencies.


---
Related Terms:
This is a type of insurance for which the cost is distributed evenly over the Premium payment period. The Premium remains the same from year to year and is more than actual cost of protection in the earlier years of the policy and less than the actual cost of protection in the later years. The excess paid in the early years builds up a reserve to cover the higher cost in the later years.


---
As non-smoking rates caused a major reduction in the cost of life insurance in the early 1980's, the emergence of preferred non-smoker rates in 1998 has caused another noteworthy reduction in rates. A growing number of insurance companies are offering better rates which go beyond simply looking at gender or smoking habits. Other health related factors such as physical build, lifestyle, avocation and personal and family health history indicating longer life expectancy can add up to significant cost savings to new life insurance applicants. Make certain to ask about these new preferred rates.


---
This is your payment for the cost of insurance. You may pay annually, semi-annually, quarterly or monthly. The least expensive method is annually. Using any of the other payment modes will cost you more money. For example, paying monthly will cost about 17% more. If you pay annually and terminate your coverage part way through the year, you may not receive a refund for the remaining months to the annual renewal date.
The cost of life insurance varies by age, sex, health, lifestyle, avocation and occupation. Generally speaking, the following is true at the time of applying for coverage; the older you are, the more will be the cost; of a male and female of the same age, the female will be considered 4 years younger; health problems will increase the cost of insurance and may result in rejection altogether; dangerous hobbies such as SCUBA diving, private flying, bungi jumping, parachuting, etc. may increase the cost of insurance and may result in rejection altogether; abuse of alcohol or drugs or a poor driving record will make getting coverage difficult.


---
This term relates to participating whole life insurance and the use of the dividend to reduce or completely eliminate the need for future Premiums. In the 1980's life insurance company's profits from investment were exceedingly high compared to historical experience. It became common for a salesperson to show new prospective clients how quickly his or her insurance company's dividends would cover the future cost of future Premiums. In some cases more emphasis was put on the value of future dividends than on the fact that future dividends were not guaranteed and could only be projected based on current earnings. Many life insurance buyers have since learned that the dividends they expected in the 80's no longer exist in the 90's and they are continuing to dig into their pockets to pay insurance Premiums.


---
This is an option available to the applicant for life insurance which sets certain conditions under which an insurance policy will be kept in full force by the insurance company without the payment of Premiums. Very specifically, a life insured would have to become totally disabled through injury or illness for a period of six months before the benefit kicks in. When it does, the insurance company retroactively pays Premiums from the beginning of the disability until the time the insured is able to perform some form of regular activity. 'Totally disabled' is highlited here, because that is what is required to receive this benefit.


---
Yearly amount payable by a client for a policy or component.


---
A benefit that automatically forfeits Premium payments.


---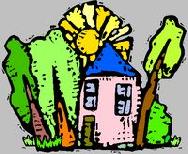 Life insurance or annuity product in which the cash value and benefit level fluctuate according to the performance of an equity portfolio.


---
A Premium that remains unchanged throughout the life of a policy


---
Annual amount payable, by a client, for selected product or service.


---
Annual or monthly amounts payable, by a client, for a selected insurance coverage to insure debt obligations to their creditors are protected.


---
Payment schedule of policy Premiums, usually selected by the policy owner (monthly, quarterly, annually).


---
After Premiums have been paid for a number of years, further annual Premiums may be paid by the current dividends and the surrender of some of the paid-up additions which have built up in the policy. In effect, the policy can begin to pay for itself. Whether a policy becomes eligible for Premium offset, the date on which it becomes eligible and whether it remains eligible once Premium offset begins, will all depend on how the dividend scale changes over the years. Since dividends are not guaranteed, Premium offset cannot be guaranteed either.


---
Calculated chance of loss.


---
A group of insureds who present similar risk to the insurance company. risk classes include - standard, preferred, nonsmoker, substandard, uninsurable.


---
Unearned Premium
Premiums paid for coverage not yet provided.


---

Waiver of Premium
A benefit that allows CLA to pay Premiums on behalf of the insured.


---
CMHC or GEMICO Insurance Premium
Mortgage insurance insures the lender against loss in case of default by the borrower. Mortgage insurance is provided to the lender by CMHC or GEMICO and the Premium is paid by the borrower.


---
Builder's Risk Insurance
Insurance coverage on a construction project during construction, including extended coverage that may be added for the contract for the customer's protections.


---
Related to : home, mortgage, insurance, homebuyer, real estate, property, buy home, home insurance, financing, home financing, home buyer, first time homebuyer, homes, homebuying, credit, condo.