Definition of Risk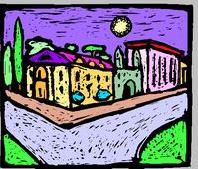 Risk
Calculated chance of loss.


---
Related Terms:
A group of insureds who present similar risk to the insurance company. risk classes include - standard, preferred, nonsmoker, substandard, uninsurable.


---
Insurance coverage on a construction project during construction, including extended coverage that may be added for the contract for the customer's protections.


---
This refers to the practice of some life insurance companies to offer policies which are lower in price because they have assumed a high probability that the policies will be cashed in by their owners for one reason or another before the death benefit becomes available. It is a bold and risky offer by the insurance company because sometimes the purchasers of these policies simply don't lapse them.


---
Temporary insurance coverage is available at time of application for a life insurance policy if certain conditions are met. Normally, temporary coverage relates to free coverage while the insurance company which is underwriting the risk, goes through the process of deciding whether or not they will grant a contract of coverage. The qualifications for temporary coverage vary from insurance company to insurance company but generally applicants will qualify if they are between the ages of 18 and 65, have no knowledge or suspicions of ill health, have not been absent from work for more than 7 days within the prior 6 months because of sickness or injury and total coverage applied for from all sources does not exceed $500,000. Normally a cheque covering a minimum of one months premium is required to complete the conditions for this kind of coverage. The insurance company applies this deposit towards the cost of a policy at its issue date, which may be several weeks in the future.


---
Events that are possible, but may or may not happen. Premium rates and acceptance of certain risk are based on contingencies.


---
The amount of money the company must spend on overhead, distribution, taxes, underwriting the risk and servicing the policy. It is a factor in calculating premium rates.


---
Process in which the risk of potential loss is shared between two or more insurers.


---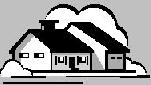 An insurance company that accepts the risk transferred from another insurance company in a reinsurance transaction.


---
Evaluating and classifying potential risk of a client.


---
Related to : home, mortgage, insurance, homebuyer, real estate, property, buy home, home insurance, financing, home financing, home buyer, first time homebuyer, homes, homebuying, credit, condo.