Definition of Escrow account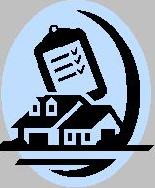 Escrow account
Most lenders set up this account that receives monthly payments from home buyers to pay for obligations such as insurance, taxes and assessments.


---
Related Terms:
The sum of all the interest options in your policy, including interest.


---
This is the amount available to the owner of a life insurance policy upon voluntary termination of the policy before it becomes payable by the death of the life insured. This does not apply to term insurance but only to those policies which have reduced paid up values and cash surrender values. A cash surrender in lieu of death benefit usually has tax implications.


---
An amount of money invested plus the interest earned on that money.


---
The amount of cash payable on a benefit.


---
Benefit that entitles a policy owner to an amount of money upon cancellation of a policy.


---
An estimate of the market value of the property.


---
The dollar value of an asset assigned by a public tax assessor for the purposes of taxation.


---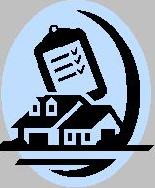 A measure of insulation. A measure of a material's resistance to the passage of heat. The higher the R value, the more insulating "power" it has. For example, typical new home's walls are usually insulated with 4" of batt insulation with an R value of R-13, and a ceiling insulation of R-30.


---
Assuris is a not for profit organization that protects Canadian policyholders in the event that their life insurance company should become insolvent. Their role is to protect policyholders by minimizing loss of benefits and ensuring a quick transfer of their policies to a solvent company where their benefits will continue to be honoured. Assuris is funded by the life insurance industry and endorsed by government. If you are a Canadian citizen or resident, and you purchased a product from a member life insurance company in Canada, you are protected by Assuris.
All life insurance companies authorized to sell in Canada are required, by the federal, provincial and territorial regulators, to become members of Assuris. Members cannot terminate their membership as long as they are licensed to write business in Canada or have any in force business in Canada.
If your life insurance company fails, your policies will be transferred to a solvent company. Assuris guarantees that you will retain at least 85% of the insurance benefits you were promised. Insurance benefits include Death, Health Expense, Monthly Income and Cash value. Your deposit type products will also be transferred to a solvent company. For these products, Assuris guarantees that you will retain 100% of your Accumulated value up to $100,000. Deposit type products include accumulation annuities, universal life overflow accounts, premium deposit accounts and dividend deposit accounts. The key to Assuris protection is that it is applied to all benefits of a similar type. If you have more than one policy with the failed company, you will need to add together all similar benefits before applying the Assuris protection. The Assuris website can be found at www.assuris.ca.


---
This term refers to the simultaneous issue of a life annuity with a non-guaranteed period and a guaranteed life insurance policy [usually whole life or term to 100]. The face value of the life insurance would be the same amount that was used to purchase the annuity. This combination of life annuity providing the highest payout of all types of annuities, along with a guaranteed life insurance policy allowed an uninsurable person to convert his/her RRSP into the best choice of annuity and guarantee that upon his/her death, the full value of the annuity would be paid tax free through the life insurance policy to his family members. However, in the early 1990's, the Federal tax authorities put a stop to the issuing of standard life rates to rated or uninsurable applicants. Insuring a life annuity in this manner is still an excellent way to provide guaranteed tax free funds to family members but the application for the annuity and the application for the life insurance are separate transactions and today, most likely conducted through two different insurance companies so that there is no suspicion of preferential treatment given to the life insurance application.


---
This is the person who benefits from the terms of a trust, a will, an RRSP, a RRIF, a LIF, an annuity or a life insurance policy. In relation to RRSP's, RRIF's, LIF's, Annuities and of course life insurance, if the beneficiary is a spouse, parent, offspring or grand-child, they are considered to be a preferred beneficiary. If the insured has named a preferred beneficiary, the death benefit is invariably protected from creditors. There have been some court challenges of this right of protection but so far they have been unsuccessful. See "Creditor Protection" below. A beneficiary under the age of 18 must be represented by an individual guardian over the age of 18 or a public official who represents minors generally. A policy owner may, in the designation of a beneficiary, appoint someone to act as trustee for a minor. Death benefits are not subject to income taxes. If you make your beneficiary your estate, the death benefit will be included in your assets for probate. Probate filing fees are currently $14 per thousand of estate value in British Columbia and $15 per thousand of estate value in Ontario.
Another way to avoid probate fees or creditor claims against life insurance proceeds is for the insured person to designate and register with his/her insurance company's head office an irrevocable beneficiary. By making such a designation, the insured gives up the right to make any changes to his/her policy without the consent of the irrevocable beneficiary. Because of the seriousness of the implications, an irrevocable designation should only be made for good reason and where the insured fully understands the consequences.
NoteA successful challenge of the rules relating to beneficiaries was concluded in an Ontario court in 1996. The Insurance Act says its provisions relating to beneficiaries are made "notwithstanding the Succession Law Reform Act." There are two relevent provisions of the Succession Law Reform Act. One section of the act gives a judge the power to make any order concerning an estate if the deceased person has failed to provide for a dependant. Another section says money from a life insurance policy can be considered part of the estate if an order is made to support a dependant. In the case in question, the deceased had attempted to deceive his lawful dependents by making his common-law-spouse the beneficiary of an insurance policy which by court order was supposed to name his ex-spouse and children as beneficiaries.


---
This is an agreement entered into by the owners of a business to define the conditions under which the interests of each shareholder will be bought and sold. The agreement sets the value of each shareholders interest and stipulates what happens when one of the owners wishes to dispose of his/her interest during his/her lifetime as well as disposal of interest upon death or disability. Life insurance, critical illness coverage and disability insurance are major considerations to help fund this type of agreement.


---
As the term dividend relates to a corporation's earnings, a dividend is an amount paid per share from a corporation's after tax profits. Depending on the type of share, it may or may not have the right to earn any dividends and corporations may reduce or even suspend dividend payments if they are not doing well. Some dividends are paid in the form of additional shares of the corporation. Dividends paid by Canadian corporations qualify for the dividend tax credit and are taxed at lower rates than other income.
As the term dividend relates to a life insurance policy, it means that if that policy is "participating", the policy owner is entitled to participate in an equitable distribution of the surplus earnings of the insurance company which issued the policy. Surpluses arise primarily from three sources:
1) the difference between anticipated and actual operating expenses,
2) the difference between anticipated and actual claims experience, and
3) interest earned on investments over and above the rate required to maintain policy reserves. Having regard to the source of the surplus, the "dividend" so paid can be considered, in part at least, as a refund of part of the premium paid by the policy owner.
Life insurance policy owners of participating policies usually have four and sometimes five dividend options from which to choose:
1) take the dividend in cash,
2) apply the dividend to reduce current premiums,
3) leave the dividends on deposit with the insurance company to accumulate at interest like a savings plan,
4) use the dividends to purchase paid-up whole life insurance to mature at the same time as the original policy,
5) use the dividends to purchase one year term insurance equal to the guaranteed cash value at the end of the policy year, with any portion of the dividend not required for this purpose being applied under one of the other dividend options.
NOTE: It is suggested here that if you have a participating whole life policy and at the time of purchase received a "dividend projection" of incredible future savings, ask for a current projection. Life insurance company's surpluses are not what they used to be.


---
A way of smoothing out your investment deposits by investing regularly. Instead of making one large deposit a year into your RRSP, you make smaller regular monthly deposits. If you are buying units in a mutual fund or segregated equity fund, you would end up buying more units in the month that values were low and less units in the month that values were higher. By spreading out your purchases, you don't have to worry about buying at the right time.


---
Fiat Money is paper currency made legal tender by law or fiat. It is not backed by gold or silver and is not necessarily redeemable in coin. This practice has had widespread use for about the last 70 years. If governments produce too much of it, there is a loss of confidence. Even so, governments print it routinely when they need it. The value of fiat money is dependent upon the performance of the economy of the country which issued it. Canada's currency falls into this category.


---
Insured Mortgage
An insured mortgage protects only the mortgage lender in case you do not make your mortgage payments. This coverage is provided by CMHC [Canada Mortgage and Housing Corporation] and is required if a person has a high-ratio mortgage. [A mortgage is high-ratio if the amount borrowed is more than 75% of the purchase price or appraised value, whichever is less.]


---

Insured Retirement Plan
This is a recently coined phrase describing the concept of using Universal Life Insurance to tax shelter earnings which can be used to generate tax-free income in retirement. The concept has been described by some as "the most effective tax-neutralization strategy that exists in Canada today."
In addition to life insurance, a Universal Life Policy includes a tax-sheltered cash value fund that cannot exceed the policy's face value. Deposits made into the policy are partially used to fund the life insurance and partially grow tax sheltered inside the policy. It should be pointed out that in order for this to work, you must make deposits into this kind of policy well in excess of the cost of the underlying insurance. Investment of the cash value inside the policy are commonly mutual fund type investments. Upon retirement, the policy owner can draw on the accumulated capital in his/her policy by using the policy as collateral for a series of demand loans at the bank. The loans are structured so the sum of money borrowed plus interest never exceeds 75% of the accumulated investment account. The loans are only repaid with the tax free death benefit at the death of the policy holder. Any remaining funds are paid out tax free to named beneficiaries.
Recognizing the value to policy holders of this use of Universal Life Insurance, insurance companies are reworking features of their products to allow the policy holder to ask to have the relationship of insurance to investment growth tracked so that investment growth inside the policy may be maximized. The only potential downside of this strategy is the possibility of the government changing the tax rules to prohibit using a life insurance product in this manner.


---
Last To Die Coverage
This means that there are two or more life insured on the same policy but the death benefit is paid out on the last person to die. The cost of this type of coverage is much less than a first to die policy and it is generally used to protect estate value for children where there might be substantial capital gains taxes due upon the death of the last parent. This kind of policy is also valuable when one of two people covered has health problems which would prohibit obtaining individual coverage.


---
Mortgage Insurance
Commonly sold in the form of reducing term life insurance by lending institutions, this is life insurance with a death benefit reducing to zero over a specific period of time, usually 20 to 25 years. In most instances, the cost of coverage remains level, while the death benefit continues to decline. Re-stated, the cost of this kind of insurance is actually increasing since less death benefit is paid as the outstanding mortgage balance decreases while the cost remains the same. Lending institutions are the most popular sources for this kind of coverage because it is usually sold during the purchase of a new mortgage. The untrained institution mortgage sales person often gives the impression that this is the only place mortgage insurance can be purchased but it is more efficiently purchased at a lower cost and with more flexibility, directly from traditional life insurance companies. No matter where it is purchased, the reducing term insurance death benefit reduces over a set period of years. Most consumers are up-sizing their residences, not down-sizing, so it is likely that more coverage is required as years pass, rather than less coverage.
The cost of mortgage lender's insurance group coverage is based on a blended non-smoker/smoker rate, not having any advantage to either male or female. Mortgage lender's group insurance certificate specifies that it [the lender] is the sole beneficiary entitled to receive the death benefit. Mortgage lender's group insurance is not portable and is not guaranteed. Generally speaking, your coverage is void if you do not occupy the house for a period of time, rent the home, fall into arrears on the mortgage, and there are a few others which vary by institution. If, for example, you sell your home and buy another, your current mortgage insurance coverage ends and you will have to qualify for new coverage when you purchase your next home. Maybe you won't be able to qualify. Not being guaranteed means that it is possible for the lending institution's group insurance carrier to cancel all policy holder's coverages if they are experiencing too many death benefit claims.
Mortgage insurance purchased from a life insurance company, is priced, based on gender, smoking status, health and lifestyle of the purchaser. Once obtained, it is a unilateral contract in your favour, which cannot be cancelled by the insurance company unless you say so or unless you stop paying for it. It pays upon the death of the life insured to any "named beneficiary" you choose, tax free. If, instead of reducing term life insurance, you have purchased enough level or increasing life insurance coverage based on your projection of future need, you can buy as many new homes in the future as you want and you won't have to worry about coverage you might loose by renewing or increasing your mortgage.
It is worth mentioning mortgage creditor protection insurance since it is many times mistakenly referred to simply as mortgage insurance. If a home buyer has a limited amount of down payment towards a substantial home purchase price, he/she may qualify for a high ratio mortgage on a home purchase if a lump sum fee is paid for mortgage creditor protection insurance. The only Canadian mortgage lenders currently known to offer this option through the distribution system of banks and trust companies, are General Electric Capital [GE Capital] and Central Mortgage and Housing Corporation [CMHC]. The lump sum fee is mandatory when the mortgage is more than 75% of the value of the property being purchased. The lump sum fee is usually added onto the mortgage. It's important to realize that the only beneficiary of this type of coverage is the morgage lender, which is the bank or trust company through which the buyer arranged their mortgage. If the buyer for some reason defaults on this kind of high ratio mortgage and the value of the property has dropped since being purchased, the mortgage creditor protection insurance makes certain that the bank or trust company gets paid. However, this is not the end of the story, because whatever the difference is, between the disposition value of the property and whatever sum of unpaid mortgage money is outstanding to either GE Capital or CMHC will be the subject of collection procedures against the defaulting home buyer. Therefore, one should conclude that this kind of insurance offers protection only to the bank or trust company and absolutely no protection to the home buyer.


---
Non-Medical Limit
This is the maximum value of a policy that an insurance company will issue without the applicant taking a medical examination, although medical questions are invariably asked during the application process. When a non-medical issue is made through group insurance, in most cases, medical data is not requested at all.


---
Replacement
This subject of replacement of existing policies is covered because sometimes existing life insurance policies are unnecessarily replaced with new coverage resulting in a loss of valuable benefits. If someone suggests replacing your existing coverage, insist on having a comparison disclosure statement completed.
The most important policies to examine in detail are those which were issued in Canada prior to December 2, 1982. If you have a policy of this vintage with a significant cash surrender value, you may want to consider keeping it. It has special tax advantages over policies issued after December 2, 1982.
Basically, the difference is this. The cash surrender value of a pre December, 1982 policy can be converted to an annuity in accordance with the settlement options in the policy and as a result, the tax on any policy gain can be spread over the duration of the annuity. Since only the interest element of the annuity payment will be taxed, there will be less of a tax impact on the annuitant. Policies issued after December 2, 1982 which have their cash surrender value annuitized trigger a disposition and the annuitant must pay tax on the total policy gain immediately. If you still decide to replace existing coverage, don't cancel what you have until the new coverage has been issued.


---
Split Dollar Life Insurance
The split dollar concept is usually associated with cash value life insurance where there is a death benefit and an accumulation of cash value. The basic premise is the sharing of the costs and benefits of a life insurance policy by two or more parties. Usually one party owns and pays for the insurance protection and the other owns and pays for the cash accumulation. There is no single way to structure a split dollar arrangement. The possible structures are limited only by the imagination of the parties involved.


---
Vanishing Premium
This term relates to participating whole life insurance and the use of the dividend to reduce or completely eliminate the need for future premiums. In the 1980's life insurance company's profits from investment were exceedingly high compared to historical experience. It became common for a salesperson to show new prospective clients how quickly his or her insurance company's dividends would cover the future cost of future premiums. In some cases more emphasis was put on the value of future dividends than on the fact that future dividends were not guaranteed and could only be projected based on current earnings. Many life insurance buyers have since learned that the dividends they expected in the 80's no longer exist in the 90's and they are continuing to dig into their pockets to pay insurance premiums.


---
Will
This is a legal document detailing how you want your assets to be distributed upon your death. You may also stipulate how you wish to be buried or who you would like to take care of any surviving dependent family members. In my opinion, it is very important to be quite specific about your wishes for the distribution of special assets such as the antique grandfather clock, the classic silver tea set or the antique piano. If you think that your beneficiaries may dispute how your things are to be distributed, consider stipulating that an auction be held in which all beneficiaries may bid on the item which they value and all moneys collected are then shared in the same manner in which you distributed your other liquid assets. Your might want to remember that a will is automatically revoked upon marriage unless the will specifically states that the will is made in contemplation of marriage.


---
Asset
All things of value owned by an individual or organization.


---
Book Returns
Book yield is the investment income earned in a year on a portfolio of assets purchased over a number of years and at different interest rates, divided by the book value of those assets.


---
Equity-based insurance
Life insurance or annuity product in which the cash value and benefit level fluctuate according to the performance of an equity portfolio.


---
Lapse
Termination when a policy has no cash value after all attempts at conservation have failed.


---
Segregated Fund
A pool of assets held by the insurer, to back a specific liability to a policyholder. Segregated Funds flucuate in value depending on the market value of a specific group of assets the company must maintain separately.


---
Surrender Charge
Expense charges applied when the owner of a policy surrenders a policy for its cash value.


---
Appraisal
The process of determining the value of property, usually for lending purposes. This value may or may not be the same as the purchase price of the home.


---
Equity
The interest of the owner in a property over and above all claims against the property. It is usually the difference between the market value of the property and any outstanding encumbrances.


---
High Ratio Mortgage
If you don't have 20% of the lesser of the purchase price or appraised value of the property, your mortgage must be insured against payment default by a Mortgage Insurer, such as CMHC.


---
Home Equity
The difference between the price for which a home could be sold (market value) and the total debts registered against it.


---
Appraisal
A written report by a qualified appraiser estimating the value of a property.


---
Equity
The value of a homeowner's unencumbered interest in real estate. Equity is the difference between the home's fair market value and the unpaid balance of the mortgage and any outstanding liens. Equity increases as the mortgage is paid down or as the property appreciates.


---
Origination fee
A fee paid to a lender for processing a loan application, usually computed as a percentage of face value of the loan.


---
Assessment
A tax levied on a property, or a value placed on the worth of a property.


---
Emittance
Emittance refers to the ability of the surface to emit radiant energy. Emissivity ranges from 0 to 1 and a lower value indicates a reflective surface with a low level of radiation.


---
Insulation Density
Denser insulation products have more fibers per square inch and, therefore, give you greater insulating power through higher R-values.


---
Related to : home, mortgage, insurance, homebuyer, real estate, property, buy home, home insurance, financing, home financing, home buyer, first time homebuyer, homes, homebuying, credit, condo.