Definition of Back To Back Annuity

Back To Back Annuity
This term refers to the simultaneous issue of a life annuity with a non-guaranteed period and a guaranteed life insurance policy [usually whole life or term to 100]. The face value of the life insurance would be the same amount that was used to purchase the annuity. This combination of life annuity providing the highest payout of all types of annuities, along with a guaranteed life insurance policy allowed an uninsurable person to convert his/her RRSP into the best choice of annuity and guarantee that upon his/her death, the full value of the annuity would be paid tax free through the life insurance policy to his family members. However, in the early 1990's, the Federal tax authorities put a stop to the issuing of standard life rates to rated or uninsurable applicants. Insuring a life annuity in this manner is still an excellent way to provide guaranteed tax free funds to family members but the application for the annuity and the application for the life insurance are separate transactions and today, most likely conducted through two different insurance companies so that there is no suspicion of preferential treatment given to the life insurance application.


---
Related Terms:
A contract which provides an income for a specified period of time, such as a certain number of years or for life. An annuity is like a life insurance policy in reverse. The purchaser gives the life insurance company a lump sum of money and the life insurance company pays the purchaser a regular income, usually monthly.


---
A procedure for making the effective date of a policy earlier than the application date. backdating is often used to make the age of the consumer at policy issue lower than it actually was in order to get a lower premium.


---
An annuity providing for income payments to commence at a specified future time.


---
Periodic payments made to an individual under the terms of the policy.


---
The time between each payment under an annuity.


---
Interest bearing investment with fixed rate and term.


---
A form of annuity policy under which the amount of each benefit is not guaranteed or specified. The amounts fluctuate according to the earnings of a separate investment account.


---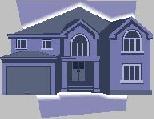 An amount of money required to be withheld by the lender during the construction or renovation of a house to ensure that construction is satisfactorily completed at every stage.


---
Billings for work performed or costs incurred by one party that, in accordance with the agreement, should have been performed or incurred by the party to whom billed. Owners bill back charges to general contractors, and general contractors bill back charges to subcontractors. Examples of back charges include charges for cleanup work or to repair something damaged by another subcontractor, such as a tub chip or broken window.


---
The replacement of excavated earth into a trench around or against a basement or crawlspace foundation wall.


---
Frame lumber installed between the wall studs to give additional support for drywall or an interior trim related item, such as handrail brackets, cabinets, and towel bars. In this way, items are screwed and mounted into solid wood rather than weak drywall that may allow the item to break loose from the wall. Carpet backing holds the pile fabric in place.


---
Work the framing contractor does after the mechanical (heating, plumbing & electrical) subcontractors finish their phase of work at the rough stage prior to insulating to get the home ready for a municipal frame inspection. Generally, the framing contractor repairs anything disturbed by others and completes all framing necessary to pass a Rough Frame Inspection.


---
Related to : home, mortgage, insurance, homebuyer, real estate, property, buy home, home insurance, financing, home financing, home buyer, first time homebuyer, homes, homebuying, credit, condo.