Definition of Interest Rate Differential Amount (IRD)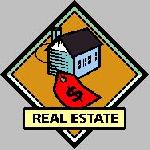 Interest Rate Differential Amount (IRD)
An ird amount is a compensation charge that may apply if you pay off your mortgage principal prior to the maturity date or pay the mortgage principal down beyond the prepayment privilege amount. The ird amount is calculated on the amount being prepaid using an interest rate equal to the difference between your existing mortgage interest rate and the interest rate that we can now charge when re-lending the funds for the remaining term of the mortgage. For more information, click on compensation amounts.


---
Related Terms:
interest earned on an investment at periodic intervals and added to principal and previous interest earned. Each time new interest earned is calculated it is on a combined total of principal and previous interest earned. Essentially, interest is paid on top of interest.


---
In England in the 1700's it was popular to bet on the date of death of certain prominent public figures. Anyone could buy life insurance on another's life, even without their consent. Unfortunately, some died before it was their time, dispatched prematurely in order that the life insurance proceeds could be collected. In 1774, English Parliament passed a law which restricted the right to be a beneficiary on a life insurance contract to those who would suffer an economic loss when the life insured died. The law also provided that a person has an unlimited insurable interest in his own life. It is still a legal stipulation that an insurance contract is not valid unless insurable interest exists at the time the policy is issued. Life Insurance companies will not, however, issue unlimited amounts of coverage to an individual. The amount of life insurance which will be approved has to approximate the loss caused by the death of the individual and must not result in a windfall for the beneficiary.


---
As non-smoking rates caused a major reduction in the cost of life insurance in the early 1980's, the emergence of preferred non-smoker rates in 1998 has caused another noteworthy reduction in rates. A growing number of insurance companies are offering better rates which go beyond simply looking at gender or smoking habits. Other health related factors such as physical build, lifestyle, avocation and personal and family health history indicating longer life expectancy can add up to significant cost savings to new life insurance applicants. Make certain to ask about these new preferred rates.


---
Account in which interest is accrued daily and credited to the account at the end of a specified time.


---
interest bearing investment with fixed rate and term.


---
interest bearing investment with fixed rate and term.


---
One of several investment accounts in which your premiums may be invested within your life insurance policy.


---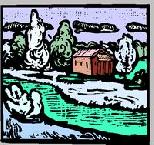 rate charged or paid for the use of money, normally expressed as a percentage


---
The death rates for various age groups of the population.


---
A mortgage for which the rate of interest is fixed for a specific period of time (the term).


---
A mortgage for which the rate of interest may change if other market conditions change. This is sometimes referred to as a floating rate mortgage.

---
Annual cost of credit over the life of a loan, including interest, service charges, points, loan fees, mortgage insurance, and other items.


---
Crossbeams that support floor joists.


---
Related to : home, mortgage, insurance, homebuyer, real estate, property, buy home, home insurance, financing, home financing, home buyer, first time homebuyer, homes, homebuying, credit, condo.