Definition of Maturity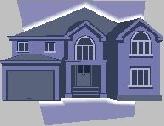 Maturity
The time when a policy or annuity reaches the end of its span.


---
Related Terms:
Last day of the term of the mortgage agreement.


---
Income that has been earned but not yet received. For instance, if you have a non-registered Guaranteed Investment Certificate (GIC), Mutual Fund or Segregated Equity Fund, growth accrues annually or semi-annually and is taxable annually even though the gain is only paid at maturity of your investment.


---
Life insurance payable to the policyholder, if living on the maturity date stated in the policy, or to a beneficiary if the insured dies before that date. For example, some Term to age 100 policies offer the option of taking the face amount of the policy as a cash payout at age 100 if the policyholder is still alive and paying all required income taxes on the amount received or leaving the policy to pay out upon death whereupon the payout is tax free.


---
Sometimes called seg funds, segregated funds are the life insurance industry equivalent to a mutual fund with some differences.The term "Mutual Fund" is often used generically, to cover a wide variety of funds where the investment capital from a large number of investors is "pooled" together and invested into specific stocks, bonds, mortgages, etc.
Since Segregated Funds are actually deferred annuity contracts issued by life insurance companies, they offer probate and creditor protection if a preferred beneficiary such as a spouse is named. Mutual Funds don't have this protection.
Unlike mutual funds, segregated funds offer guarantees at maturity (usually 10 years from date of issue) or death on the limit of potential losses - at times up to 100% of original deposits are guaranteed which makes them an attractive alternative for the cautious and/or long term investor. On the other hand, with regular mutual funds, it is possible to have little or nothing left at death or plan maturity.


---
Refers to the reduction of debt by regular payments of interest and principal in order to pay off a loan by maturity.


---
Fixed interest security issued by a corporation or government, having a specific maturity date.


---
The time it takes for a policy or annuity to reach maturity.


---

Extending the maturity date or increasing the amount of existing debt or both. Also, revising a payment schedule, usually to reduce the monthly payments and often to modify interest charges.


---
The time period during which a policy is in force, or the time it takes for a policy to reach maturity.


---
A mortgage agreement that cannot be prepaid, renegotiated or refinanced before maturity, except according to its terms.


---
An IRD amount is a compensation charge that may apply if you pay off your mortgage principal prior to the maturity date or pay the mortgage principal down beyond the prepayment privilege amount. The IRD amount is calculated on the amount being prepaid using an interest rate equal to the difference between your existing mortgage interest rate and the interest rate that we can now charge when re-lending the funds for the remaining term of the mortgage. For more information, click on compensation amounts.


---
Related to : home, mortgage, insurance, homebuyer, real estate, property, buy home, home insurance, financing, home financing, home buyer, first time homebuyer, homes, homebuying, credit, condo.