Definition of Turnkey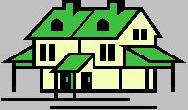 Turnkey
A term used when the subcontractor provides all materials (and labor) for a job.


---
Related Terms:
A plan of insurance which covers the insured for only a certain period of time and not necessarily for his or her entire life. The policy pays a death benefit only if the insured dies during the term.


---
Sometimes, simply called YRT, this is a form of term life insurance that may be renewed annually without evidence of insurability to a stated age.

---
Coverage that can pay down your debt should you become involuntarily unemployed. The payment is made to your creditors to reduce your debt owing.


---
The time period during which a policy is in force, or the time it takes for a policy to reach maturity.


---
A product that provides life coverage for a specified duration typically not beyond the age of 75.


---
Coverage that provides a lump-sum payment should you become terminally ill. The payment is made to your creditors to pay off your debt owing.


---
Cease all legal obligations under a contract.


---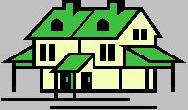 The number of years or months over which you pay a specified interest rate. terms usually range from six months to 10 years.


---
The length of the current mortgage agreement. A mortgage may be amortized over a long period (such as 40 years) with a shorter term (six months to five years or more). After the term expires, the balance of the principal then owing on the mortgage can be repaid or a new mortgage agreement can be entered into at the then current interest rates. Visit our Renewal site.


---
A sum of money set aside in the construction contract for items which have not been selected and specified in the construction contract. For example, selection of tile as a flooring may require an allowance for an underlayment material, or an electrical allowance which sets aside an amount of money to be spent on electrical fixtures.


---
Corrugated metal or concrete barrier walls installed around a basement window to hold back the earth.


---
A transformer that steps up the voltage in a florescent lamp.


---
A loan that has a series of monthly payments with the remaining balance due in a large lump sum payment at the end.


---
Framed walls (generally over 10' tall) that run the entire vertical length from the floor sill plate to the roof. This is done to eliminate the need for a gable end truss.


---
Rounded drywall corners.


---
Gable End Wall
The triangular end of an exterior wall above the eaves formed under a gable roof.


---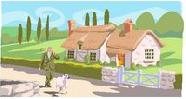 aterial used to cover the interior framed areas of walls and ceilings
---
Knee Wall
A wall-like structure that supports roof rafters.


---
Load-Bearing Wall
Includes all exterior walls and any interior wall that is aligned above a support beam or girder. Normally, any wall that has a double horizontal top plate.


---
Nonbearing Wall
A wall supporting no load other than its own weight.


---
Palladian Window
One larger window with a circle top window above and usually has two smaller, rectangular windows on each side.


---
Roof Valley
The "V" created where two sloping roofs meet.


---
Trombe Wall
A passive solar wall, usually masonry or concrete, used for passing heat from one room (like a sun room or solar garden room) to another.


---
Wall Out
when a painter spray paints the interior of a home.


---
Related to : home, mortgage, insurance, homebuyer, real estate, property, buy home, home insurance, financing, home financing, home buyer, first time homebuyer, homes, homebuying, credit, condo.