Definition of Backfill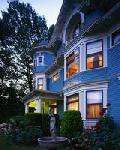 Backfill
The replacement of excavated earth into a trench around or against a basement or crawlspace foundation wall.


---
Related Terms:
This subject of replacement of existing policies is covered because sometimes existing life insurance policies are unnecessarily replaced with new coverage resulting in a loss of valuable benefits. If someone suggests replacing your existing coverage, insist on having a comparison disclosure statement completed.
The most important policies to examine in detail are those which were issued in Canada prior to December 2, 1982. If you have a policy of this vintage with a significant cash surrender value, you may want to consider keeping it. It has special tax advantages over policies issued after December 2, 1982.
Basically, the difference is this. The cash surrender value of a pre December, 1982 policy can be converted to an annuity in accordance with the settlement options in the policy and as a result, the tax on any policy gain can be spread over the duration of the annuity. Since only the interest element of the annuity payment will be taxed, there will be less of a tax impact on the annuitant. Policies issued after December 2, 1982 which have their cash surrender value annuitized trigger a disposition and the annuitant must pay tax on the total policy gain immediately. If you still decide to replace existing coverage, don't cancel what you have until the new coverage has been issued.


---
Corrugated metal or concrete barrier walls installed around a basement window to hold back the earth.


---
Framed walls (generally over 10' tall) that run the entire vertical length from the floor sill plate to the roof. This is done to eliminate the need for a gable end truss.


---
A basement is a usable foundation that typically has ceiling heights of 8' and is often finished off as living or storage space.


---
Rounded drywall corners.


---
The space between the ground and the first floor of a home, usually no higher than four feet.


---
An opening to allow the passage of air through the unexcavated area under a first floor. Ideally there should be at least two vents per crawlspace.


---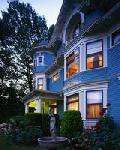 The triangular end of an exterior wall above the eaves formed under a gable roof.


---
---
A wall-like structure that supports roof rafters.


---
Includes all exterior walls and any interior wall that is aligned above a support beam or girder. Normally, any wall that has a double horizontal top plate.


---
A wall supporting no load other than its own weight.


---
For a slab foundation, the site is leveled off, and a trench is dug around the perimeter of the home site. Gravel is then spread across the site, and concrete is poured approximately four inches thick over wire mesh and a moisture barrier. In areas of load bearing walls, trenches need to be dug to allow for additional thickness at this location. Slab foundations have no piers or floor joists, and the concrete slab is the floor system.


---
A passive solar wall, usually masonry or concrete, used for passing heat from one room (like a sun room or solar garden room) to another.


---
When a painter spray paints the interior of a home.


---
Related to : home, mortgage, insurance, homebuyer, real estate, property, buy home, home insurance, financing, home financing, home buyer, first time homebuyer, homes, homebuying, credit, condo.