Definition of Buck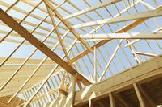 Buck
Often used in reference to rough frame opening members. Door bucks used in reference to metal door frame. See Window buck.


---
Related Terms:
Square or rectangular box that is installed within a concrete foundation or block wall. A window will eventually be installed in this "buck" during the siding stage of construction.


---
Single level windows that tilt outward and up.


---
A window that projects outward in a curve.


---
Dormers are located on the second floor and project or extend out through the roof to provide window space.


---
One larger window with a circle top window above and usually has two smaller, rectangular windows on each side.


---
A window with an arched top.


---
The operating or movable part of a window; the sash is made of window panes and their border.


---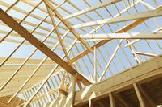 A trim board that is installed beneath a window sill.


---
Corrugated metal or concrete barrier walls installed around a basement window to hold back the earth.


---
Billings for work performed or costs incurred by one party that, in accordance with the agreement, should have been performed or incurred by the party to whom billed. Owners bill back charges to general contractors, and general contractors bill back charges to subcontractors. Examples of back charges include charges for cleanup work or to repair something damaged by another subcontractor, such as a tub chip or broken window.


---
An outside wall of a room or building that rises above an adjoining roof and contains windows.


---
A means of exiting the home. An egress window is required in every bedroom and basement. Normally a 4' X 4' window is the minimum size required.


---
Glass in a strand form. The ingredients are essentially the same that go into any glass product such as a window pane or drinking glass.


---
A crossbeam above a window or door.


---
A vertical piece of stone, metal, or wood that divides the panes of a window, the panels of a screen or the doors of a cabinet.


---
Sidelight
A vertical window beside a door or another window.


---

Transom
A small hinged window directly above a door.


---
Trap
A "trap" is a triangular window whose top edge follows the pitch of the roof. It is a four sided window but the top edge of the window is angled.


---
Z-Bar Flashing
Bent, galvanized metal flashing that is installed above a horizontal trim board of an exterior window, door, or brick run. It prevents water from getting behind the trim/brick and into the home.


---
Related to : home, mortgage, insurance, homebuyer, real estate, property, buy home, home insurance, financing, home financing, home buyer, first time homebuyer, homes, homebuying, credit, condo.