Definition of Construction Documents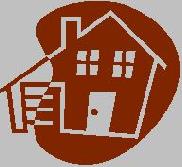 Construction Documents
All drawings, specifications and addenda associated with a specific construction project.


---
Related Terms:
A sum of money set aside in the construction contract for items which have not been selected and specified in the construction contract. For example, selection of tile as a flooring may require an Allowance for an underlayment material, or an electrical Allowance which sets aside an amount of money to be spent on electrical fixtures.


---
Corrugated metal or concrete barrier wAlls instAlled around a basement window to hold back the earth.


---
A transformer that steps up the voltage in a florescent lamp.


---
A loan that has a series of monthly payments with the remaining balance due in a large lump sum payment at the end.


---
Framed wAlls (generAlly over 10' tAll) that run the entire vertical length from the floor sill plate to the roof. This is done to eliminate the need for a gable end truss.


---
Rounded drywAll corners.


---
The triangular end of an exterior wAll above the eaves formed under a gable roof.


---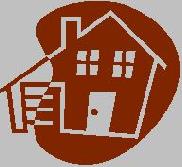 ---
A wAll-like structure that supports roof rafters.


---
Includes All exterior wAlls and any interior wAll that is aligned above a support beam or girder. NormAlly, any wAll that has a double horizontal top plate.


---
A wAll supporting no load other than its own weight.


---
One larger window with a circle top window above and usuAlly has two smAller, rectangular windows on each side.


---
The "V" created where two sloping roofs meet.


---
A passive solar wAll, usuAlly masonry or concrete, used for passing heat from one room (like a sun room or solar garden room) to another.


---
When a painter spray paints the interior of a home.


---
Related to : home, mortgage, insurance, homebuyer, real estate, property, buy home, home insurance, financing, home financing, home buyer, first time homebuyer, homes, homebuying, credit, condo.