Definition of Issue Date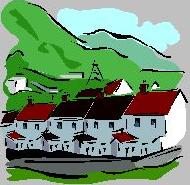 Issue Date
date on which a policy is approved.


---
Related Terms:
Temporary insurance coverage is available at time of application for a life insurance policy if certain conditions are met. Normally, temporary coverage relates to free coverage while the insurance company which is underwriting the risk, goes through the process of deciding whether or not they will grant a contract of coverage. The qualifications for temporary coverage vary from insurance company to insurance company but generally applicants will qualify if they are between the ages of 18 and 65, have no knowledge or suspicions of ill health, have not been absent from work for more than 7 days within the prior 6 months because of sickness or injury and total coverage applied for from all sources does not exceed $500,000. Normally a cheque covering a minimum of one months premium is required to complete the conditions for this kind of coverage. The insurance company applies this deposit towards the cost of a policy at its issue date, which may be several weeks in the future.


---
Age of an insured as at the policy issue date, using "age nearest" next birthday formula.


---
When an item is approved and released for sale, or when a policy or sales contract is accepted.


---
date on which the insurance company assumes responsibilities for the obligations outlined in a policy.


---
date on which valuation occurs.


---
The date on which the sale of a property becomes final and the new owner usually takes possession.


---
Last day of the term of the mortgage agreement.


---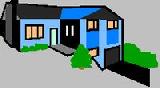 A procedure for making the effective date of a policy earlier than the application date. Backdating is often used to make the age of the consumer at policy issue lower than it actually was in order to get a lower premium.


---
This clause in regular life insurance policy provides for voiding the contract of insurance for up to two years from the date of issue of the coverage if the life insured has failed to disclose important information or if there has been a misrepresentation of a material fact which would have prevented the coverage from being issued in the first place. After the end of two years from issue, a misrepresentation of smoking habits or age can still void or change the policy.


---
In England in the 1700's it was popular to bet on the date of death of certain prominent public figures. Anyone could buy life insurance on another's life, even without their consent. Unfortunately, some died before it was their time, dispatched prematurely in order that the life insurance proceeds could be collected. In 1774, English Parliament passed a law which restricted the right to be a beneficiary on a life insurance contract to those who would suffer an economic loss when the life insured died. The law also provided that a person has an unlimited insurable interest in his own life. It is still a legal stipulation that an insurance contract is not valid unless insurable interest exists at the time the policy is issued. Life Insurance companies will not, however, issue unlimited amounts of coverage to an individual. The amount of life insurance which will be approved has to approximate the loss caused by the death of the individual and must not result in a windfall for the beneficiary.


---
Sometimes called seg funds, segregated funds are the life insurance industry equivalent to a mutual fund with some differences.The term "Mutual Fund" is often used generically, to cover a wide variety of funds where the investment capital from a large number of investors is "pooled" together and invested into specific stocks, bonds, mortgages, etc.
Since Segregated Funds are actually deferred annuity contracts issued by life insurance companies, they offer probate and creditor protection if a preferred beneficiary such as a spouse is named. Mutual Funds don't have this protection.
Unlike mutual funds, segregated funds offer guarantees at maturity (usually 10 years from date of issue) or death on the limit of potential losses - at times up to 100% of original deposits are guaranteed which makes them an attractive alternative for the cautious and/or long term investor. On the other hand, with regular mutual funds, it is possible to have little or nothing left at death or plan maturity.


---
Generally, a suicide clause in a regular life insurance policy provides for voiding the contract of insurance if the life insured commits suicide within two years of the date of issue of the coverage.


---
Fixed interest security issued by a corporation or government, having a specific maturity date.


---
Yearly event linked to a policy. Usually the date issued.


---
Related to : home, mortgage, insurance, homebuyer, real estate, property, buy home, home insurance, financing, home financing, home buyer, first time homebuyer, homes, homebuying, credit, condo.