Definition of Issue

Issue
When an item is approved and released for sale, or when a policy or sales contract is accepted.


---
Related Terms:
Age of an insured as at the policy issue date, using "age nearest" next birthday formula.


---
Date on which a policy is approved.


---
A signed statement of facts made by a person applying for life insurance and then used by the insurance company to decide whether or not to issue a policy. The application becomes part of the insurance contract when the policy is issued.


---
A procedure for making the effective date of a policy earlier than the application date. Backdating is often used to make the age of the consumer at policy issue lower than it actually was in order to get a lower premium.


---
This term refers to the simultaneous issue of a life annuity with a non-guaranteed period and a guaranteed life insurance policy [usually whole life or term to 100]. The face value of the life insurance would be the same amount that was used to purchase the annuity. This combination of life annuity providing the highest payout of all types of annuities, along with a guaranteed life insurance policy allowed an uninsurable person to convert his/her RRSP into the best choice of annuity and guarantee that upon his/her death, the full value of the annuity would be paid tax free through the life insurance policy to his family members. However, in the early 1990's, the Federal tax authorities put a stop to the issuing of standard life rates to rated or uninsurable applicants. Insuring a life annuity in this manner is still an excellent way to provide guaranteed tax free funds to family members but the application for the annuity and the application for the life insurance are separate transactions and today, most likely conducted through two different insurance companies so that there is no suspicion of preferential treatment given to the life insurance application.


---
As the term dividend relates to a corporation's earnings, a dividend is an amount paid per share from a corporation's after tax profits. Depending on the type of share, it may or may not have the right to earn any dividends and corporations may reduce or even suspend dividend payments if they are not doing well. Some dividends are paid in the form of additional shares of the corporation. Dividends paid by Canadian corporations qualify for the dividend tax credit and are taxed at lower rates than other income.
As the term dividend relates to a life insurance policy, it means that if that policy is "participating", the policy owner is entitled to participate in an equitable distribution of the surplus earnings of the insurance company which issued the policy. Surpluses arise primarily from three sources:
1) the difference between anticipated and actual operating expenses,
2) the difference between anticipated and actual claims experience, and
3) interest earned on investments over and above the rate required to maintain policy reserves. Having regard to the source of the surplus, the "dividend" so paid can be considered, in part at least, as a refund of part of the premium paid by the policy owner.
Life insurance policy owners of participating policies usually have four and sometimes five dividend options from which to choose:
1) take the dividend in cash,
2) apply the dividend to reduce current premiums,
3) leave the dividends on deposit with the insurance company to accumulate at interest like a savings plan,
4) use the dividends to purchase paid-up whole life insurance to mature at the same time as the original policy,
5) use the dividends to purchase one year term insurance equal to the guaranteed cash value at the end of the policy year, with any portion of the dividend not required for this purpose being applied under one of the other dividend options.
NOTE: It is suggested here that if you have a participating whole life policy and at the time of purchase received a "dividend projection" of incredible future savings, ask for a current projection. Life insurance company's surpluses are not what they used to be.


---
Fiat Money is paper currency made legal tender by law or fiat. It is not backed by gold or silver and is not necessarily redeemable in coin. This practice has had widespread use for about the last 70 years. If governments produce too much of it, there is a loss of confidence. Even so, governments print it routinely when they need it. The value of fiat money is dependent upon the performance of the economy of the country which issued it. Canada's currency falls into this category.


---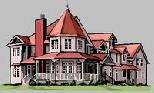 This clause in regular life insurance policy provides for voiding the contract of insurance for up to two years from the date of issue of the coverage if the life insured has failed to disclose important information or if there has been a misrepresentation of a material fact which would have prevented the coverage from being issued in the first place. After the end of two years from issue, a misrepresentation of smoking habits or age can still void or change the policy.


---
In England in the 1700's it was popular to bet on the date of death of certain prominent public figures. Anyone could buy life insurance on another's life, even without their consent. Unfortunately, some died before it was their time, dispatched prematurely in order that the life insurance proceeds could be collected. In 1774, English Parliament passed a law which restricted the right to be a beneficiary on a life insurance contract to those who would suffer an economic loss when the life insured died. The law also provided that a person has an unlimited insurable interest in his own life. It is still a legal stipulation that an insurance contract is not valid unless insurable interest exists at the time the policy is issued. Life Insurance companies will not, however, issue unlimited amounts of coverage to an individual. The amount of life insurance which will be approved has to approximate the loss caused by the death of the individual and must not result in a windfall for the beneficiary.


---
This is the maximum value of a policy that an insurance company will issue without the applicant taking a medical examination, although medical questions are invariably asked during the application process. When a non-medical issue is made through group insurance, in most cases, medical data is not requested at all.


---
This subject of replacement of existing policies is covered because sometimes existing life insurance policies are unnecessarily replaced with new coverage resulting in a loss of valuable benefits. If someone suggests replacing your existing coverage, insist on having a comparison disclosure statement completed.
The most important policies to examine in detail are those which were issued in Canada prior to December 2, 1982. If you have a policy of this vintage with a significant cash surrender value, you may want to consider keeping it. It has special tax advantages over policies issued after December 2, 1982.
Basically, the difference is this. The cash surrender value of a pre December, 1982 policy can be converted to an annuity in accordance with the settlement options in the policy and as a result, the tax on any policy gain can be spread over the duration of the annuity. Since only the interest element of the annuity payment will be taxed, there will be less of a tax impact on the annuitant. Policies issued after December 2, 1982 which have their cash surrender value annuitized trigger a disposition and the annuitant must pay tax on the total policy gain immediately. If you still decide to replace existing coverage, don't cancel what you have until the new coverage has been issued.


---
Sometimes called seg funds, segregated funds are the life insurance industry equivalent to a mutual fund with some differences.The term "Mutual Fund" is often used generically, to cover a wide variety of funds where the investment capital from a large number of investors is "pooled" together and invested into specific stocks, bonds, mortgages, etc.
Since Segregated Funds are actually deferred annuity contracts issued by life insurance companies, they offer probate and creditor protection if a preferred beneficiary such as a spouse is named. Mutual Funds don't have this protection.
Unlike mutual funds, segregated funds offer guarantees at maturity (usually 10 years from date of issue) or death on the limit of potential losses - at times up to 100% of original deposits are guaranteed which makes them an attractive alternative for the cautious and/or long term investor. On the other hand, with regular mutual funds, it is possible to have little or nothing left at death or plan maturity.


---
Generally, a suicide clause in a regular life insurance policy provides for voiding the contract of insurance if the life insured commits suicide within two years of the date of issue of the coverage.


---
Temporary insurance coverage is available at time of application for a life insurance policy if certain conditions are met. Normally, temporary coverage relates to free coverage while the insurance company which is underwriting the risk, goes through the process of deciding whether or not they will grant a contract of coverage. The qualifications for temporary coverage vary from insurance company to insurance company but generally applicants will qualify if they are between the ages of 18 and 65, have no knowledge or suspicions of ill health, have not been absent from work for more than 7 days within the prior 6 months because of sickness or injury and total coverage applied for from all sources does not exceed $500,000. Normally a cheque covering a minimum of one months premium is required to complete the conditions for this kind of coverage. The insurance company applies this deposit towards the cost of a policy at its issue date, which may be several weeks in the future.


---
This could be the person (broker or agent) who helps you choose the proper type of life insurance or disability insurance and the insurance company for your particular needs. This could also be the person at the insurance company's head office who reviews your application for coverage to determine whether or not the insurance company will issue a policy to you.


---
Bond
Fixed interest security issued by a corporation or government, having a specific maturity date.


---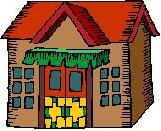 Dividend
Unlike dividends which are paid to company shareholders, participating insurance policy dividends are not based on the company's overall profits. Rather, they are determined by grouping policies by type and country of issue and looking at how each class contributes to the company's earnings and surplus.


---
Policy Anniversary
Yearly event linked to a policy. Usually the date issued.


---
Related to : home, mortgage, insurance, homebuyer, real estate, property, buy home, home insurance, financing, home financing, home buyer, first time homebuyer, homes, homebuying, credit, condo.