Definition of Villa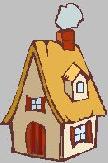 Villa
Smaller home on a small lot, may share side wall with another home.

---
Related Terms:
The difference between the price for which a home could be sold (market value) and the total debts registered against it.


---
One of a group of homes in a two-story building, with own garage and entrance.


---
A home with a courtyard as its main entrance.


---
Like any other warranty, this guarantees the property against failure of mechanical systems, such as plumbing, electrical, heating and installed appliances.


---
small, single-family home with a patio.


---
A detached house.


---
Corrugated metal or concrete barrier walls installed around a basement window to hold back the earth.


---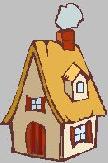 Framed walls (generally over 10' tall) that run the entire vertical length from the floor sill plate to the roof. This is done to eliminate the need for a gable end truss.


---
Rounded drywall corners.


---
The triangular end of an exterior wall above the eaves formed under a gable roof.


---
---
A wall-like structure that supports roof rafters.


---
Includes all exterior walls and any interior wall that is aligned above a support beam or girder. Normally, any wall that has a double horizontal top plate.


---
A wall supporting no load other than its own weight.


---
An overhead view plan that shows the location of the home on the lot. Includes all easements, property lines, set backs, and legal descriptions of the home. Provided by the surveyor.


---
Sidelight
A vertical window beside a door or another window.


---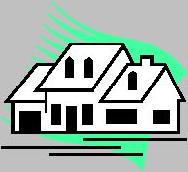 Stick-Built Home
A house built without prefabricated parts. Also called conventional building.


---
Trombe Wall
A passive solar wall, usually masonry or concrete, used for passing heat from one room (like a sun room or solar garden room) to another.


---
Wall Out
When a painter spray paints the interior of a home.


---
Zero-lot line
The positioning of a house near or on top of the lot boundary, resulting in little or no space between houses.


---
Related to : home, mortgage, insurance, homebuyer, real estate, property, buy home, home insurance, financing, home financing, home buyer, first time homebuyer, homes, homebuying, credit, condo.