Definition of Z-Bar Flashing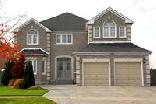 Z-Bar Flashing
Bent, galvanized metal flashing that is installed above a horizontal trim board of an exterior window, door, or brick run. It prevents water from getting behind the trim/brick and into the home.


---
Related Terms:
A horizontal beam rafter that supports shorter rafters.


---
A decorative board covering the projecting rafter (fly rafter) of the gable end. At the cornice, this member is a fascia board.


---
A vaulted ceiling of semi-circular shape, creating a dome-like appearance.


---
The building component used to connect portions of a roof, deck, or siding material to another surface such as a chimney, wall, or vent pipe. Often made out of various metals, rubber or tar and is mostly intended to prevent water entry.


---
Plastic film used to prevent moisture from passing through unfaced insulation. Both 4- and 6-mil polyethylene are preferred because they are less likely to be damaged during construction.


---
A radiant barrier is a reflective surface, on or near a building component, that intercepts the flow of radiant energy to and from the building component.


---
A Radiant barrier System (RBS) is a building section that includes a radiant barrier facing an air space.


---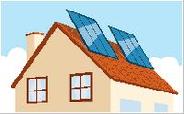 Ribbed steel bars installed in foundation concrete walls, footers, and poured in place concrete structures designed to strengthen concrete. Comes in various thickness' and strength grade.


---
See Rebar


---
Related to : home, mortgage, insurance, homebuyer, real estate, property, buy home, home insurance, financing, home financing, home buyer, first time homebuyer, homes, homebuying, credit, condo.